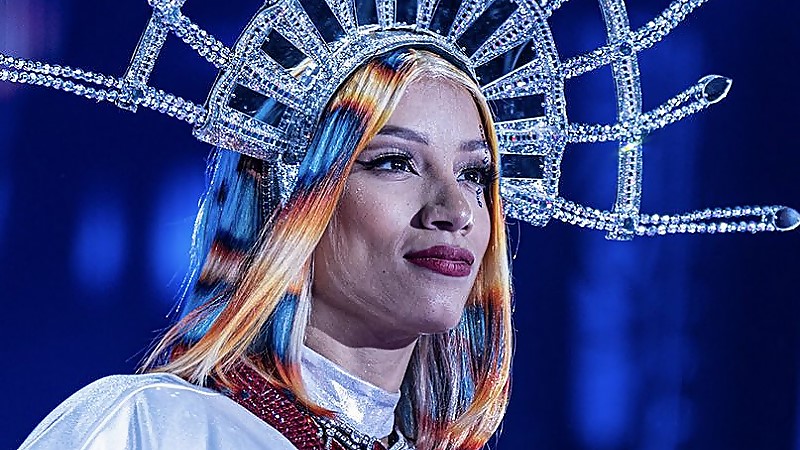 A new report states that AEW had "significant discussions" with Mercedes Mone ahead of Forbidden Door before she suffered an injury.
Mercedes Mone was widely buzzed about as AEW x NJPW Forbidden Door 2 drew near, as her star power is undeniable. Many fans predicted she would finally make her AEW debut at the event. Instead, Mone suffered an injury at NJPW Resurgence on May 21, and she is expected to be sidelined for at least the short-term future.
Per Justin Barrasso of Sports Illustrated, multiple sources close to Khan confirmed that "there were significant discussions" with Mone prior to her injury. While the setback takes Mone out of the equation for the Forbidden Door pay-per-view, the two sides were at least willing to each other. Fans will have to wait and see how that relationship evolves, especially once Mone is cleared to compete again.
Barrasso also spoke with Khan, who highlighted the injury issues that plagued the first Forbidden Door event in 2022. Heading into the sequel, Khan expressed his confidence that AEW and NJPW will be able to deliver the best wrestling event of the year this time around.
"Last year's Forbidden Door was a challenging time with a number of injuries and travel obstacles, and we were able to come together to put together the best event of the year in wrestling. This year's Forbidden Door will be the best event either company has ever participated in," Khan said.
Click here to see what Khan had to say about AEW's potential interest in Mone.