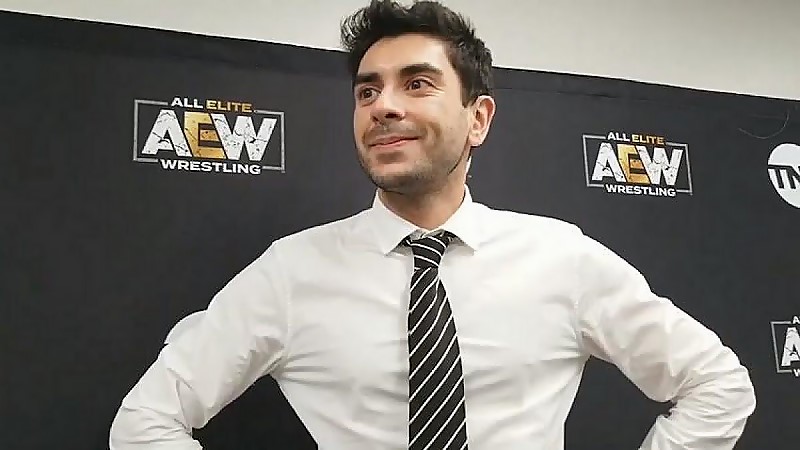 Tony Khan Comments On Goldberg Free Agent Status And Mercedes Moné – The news that Bill Goldberg is free and clear of his WWE contract has caught the attention of AEW & ROH head Tony Khan.
In a podcast interview hyping up ticket sales for AEW Double or Nothing, Khan was asked about his interest in the free agent who he has got to know partially through charitable ties via Goldberg's family in Jacksonville, Florida.
"I have a lot of respect for Bill. I think Bill Goldberg is a great professional athlete and has had a great career in pro wrestling and is a very nice person," he said. "He's a household name in pro wrestling, so it's interesting to hear that he is a free agent so that's something to follow. He's one of the biggest names in wrestling and certainly will be something else to keep an eye on for us."
"Bill is an exceptionally exciting name and one of the biggest names in the sport. It's certainly a big thing for us to pay attention to. I would take notice of that. It's interesting," he continued.
Khan was also asked about IWGP Women's Champion Mercedes Mone's recent comments where she said she "gotta get that phone call from Unc" regarding potentially appearing at AEW x NJPW Forbidden Door II.
"It's a very encouraging thing to hear. I have so much respect for Mercedes. I think she's such a great pro wrestler and certainly one of the best in the world. Any wrestling company in the world, including AEW, is fortunate to have Mercedes. Currently, she is the world champion for our partner NJPW and I think she's a great champion for them.
"I'm glad she brought up Forbidden Door as it's going to be an exciting event. Certainly the shadow of Mercedes is looming large in NJPW right now. When AEW and NJPW clash at Forbidden Door, it will be very interesting to see what happens. She's certainly one of their top stars and it makes for a very interesting situation going into Forbidden Door."
Tony Khan Comments On Goldberg Free Agent Status And Mercedes Moné