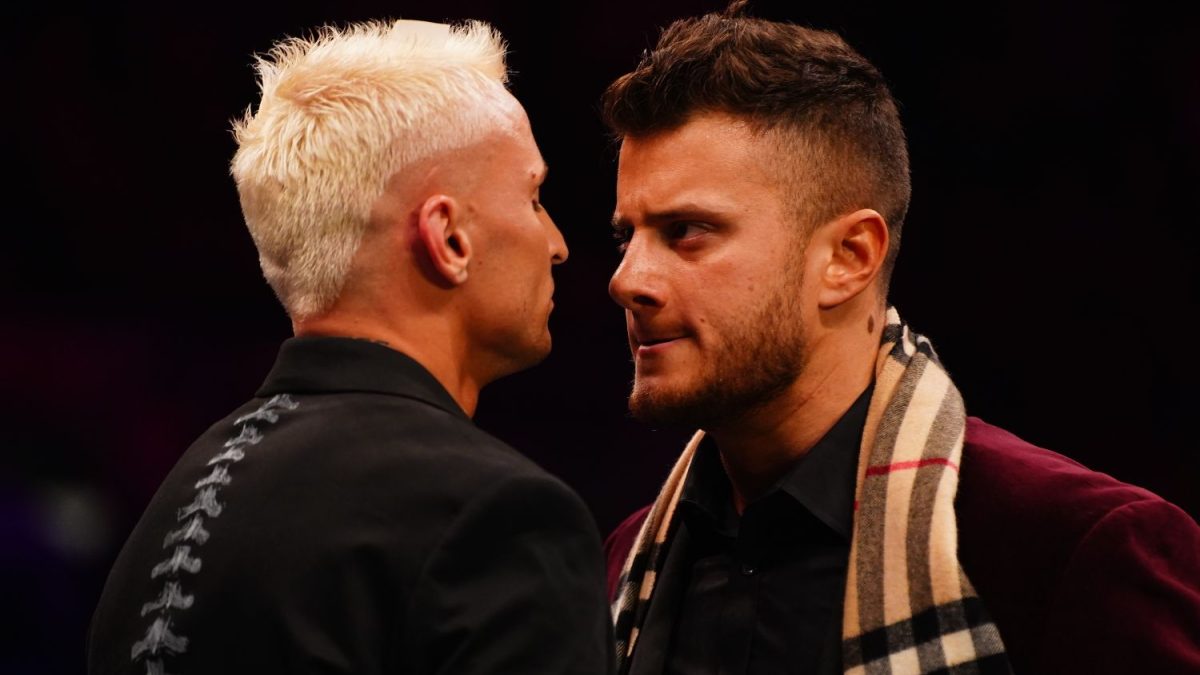 MJF Spits In Darby Allin's Face – Sting appeared tonight on AEW Dynamite during a segment with MJF and Darby Allin.
He appeared after MJF kept harping on Sting being Darby Allin's "father." Allin pushed back on that and said that Sting is his best friend in the company.
Sting said that "showtime" is almost over for him but it's just starting for Darby and he promised that Darby will become World Champion. During his speech, Sting also said that he's Darby's cheerleader just like Ric Flair was for him and he mentioned Cody Rhodes was MJF's cheerleader when he was in AEW. He also name dropped guys he worked with like Kevin Nash and the late Scott Hall.
The segment ended with MJF spitting in Darby's face and then leaving the ring. Prior to all of this, Darby defeated Swerve Strickland in the opening match. Click here for complete AEW Dynamite results.
MJF Spits In Darby Allin's Face