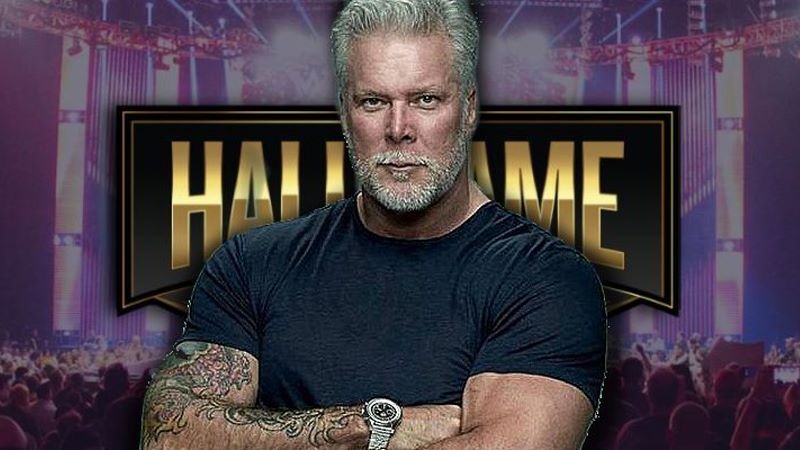 Kevin Nash has a wild idea for top WWE superstar Cody Rhodes.
The Hall of Famer spoke about Rhodes on the latest edition of his Kliq This podcast, specifically how the American Nightmare came up short in his matchup against Roman Reigns at WrestleMania 39. Nash begins by saying he understands why WWE would want the Tribal Chief to surpass 1,000 days as world champion.
When you have 950 days behind somebody, you've gotta get to 1,000. You have to. If you were in charge, if baseball was a work, you would definitely make sure somebody surpasses Bonds' 73 home runs. You'd book that.
As the conversation rolled on Nash predicted that Rhodes will eventually turn heel in WWE, as the cash is always in a babyface chasing a heel champion.
It was like when Orndorff was with Hogan. You could see that there was friction, and you knew that Orndorff was gonna turn on Hogan. It was just a matter of when. I think that's what they're gonna do with Cody. The money is always gonna be with the babyface chasing the belt.
The former Diesel explained why turning Rhodes heel would work for the benefit of a huge babyface pop, later citing Stone Cold Steve Austin as an example.
Yes. I don't mean this as any slight to anybody, but I look at people's pops, and people's pops during the start of my career to this past Sunday. You could take everybody, you could take Hogan, Rock, Shawn, Taker, Bret, Roman, Cody, put them all in a basket, and put them in the ring, and then have Austin's fucking glass break, and when shit was in his wheelhouse, and there was nothing as electric and as that fucking [pop] because he was the real deal. He was every man's champion. That was my boy, man. That was my friend. I would watch that, I'd be so fucking proud, like fuck yeah.
Kevin Nash Believes Cody Rhodes Should Turn Heel After He Wins The WWE Title