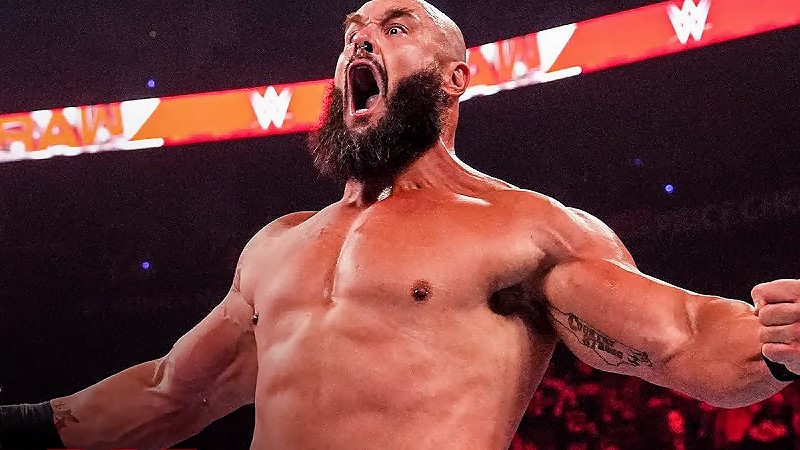 Braun Strowman Comments On Concussion Injury – As noted, Braun Strowman is currently on the shelf with a concussion, which he apparently suffered on SmackDown as he and Ricochet defeated The Viking Raiders.
It's believed Strowman suffered the injury around the time of his botched double team spot with Ricochet, which you can see at this link. Strowman was scheduled to work WWE live events this past weekend, teaming with Ricochet against The Vikings, but he was pulled from the road so that he could heal. Ricochet won singles matches over Ivar instead, with Erik and Valhalla at ringside.
In an update, Strowman took to Twitter and thanked everyone for reaching out, noting that he is doing much better. Strowman apologized for missing weekend live events, and said WWE is taking the proper steps to make sure he recovers to 100%.
"Thank you to everyone that has reached out. I am doing much better. Hate missing work. Sorry to everyone over the weekend that was looking forward to me performing. We are taking every proper step to make sure I recover to 100% #NothingCanStopTheMonster Much Love," he wrote.
There's still no word on when Strowman will be back in action, but he will likely be kept out of the ring for at least one more week as a precautionary measure.
Braun Strowman Comments On Concussion Injury