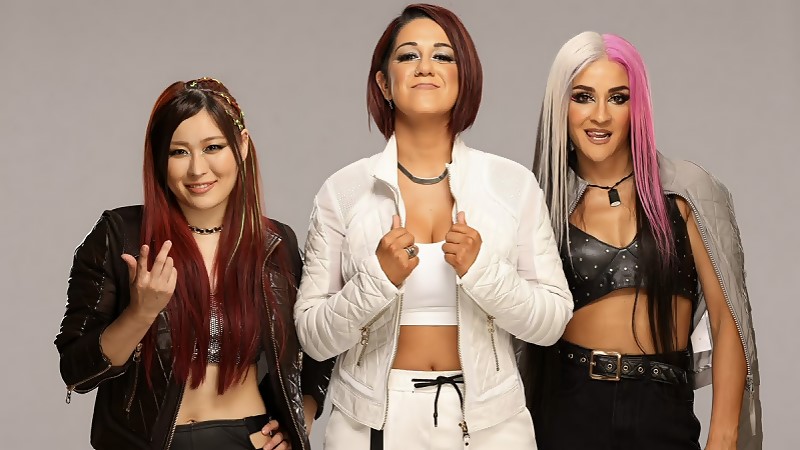 Bayley Posts Cryptic Tweet Following WrestleMania Loss – In the lead to WrestleMania 39, Bayley took to social media and compared her WrestleMania story to a romance novel. She wrote:
I told you guys that this Wrestlemania is a romance novel….
WM 36 – In the middle of a worldwide pandemic, while the whole world was shut down, we turned it the hell up. @wwe was the only form of entertainment. I flew from California to Florida every single week to put on weekly television shows (sometimes 3 different shows) in a small arena in front of ZERO people. I was the champion. And I successfully defended that title in a fatal 5 way at WM 36, then watched it "live" weeks later in my own living room. What a feeling. I'm so proud of that match for so many reasons. Never before, never again. I'll never forget it…..
…romance novel continued…
WM 37 – Coming off possibly the greatest year of my career (so far), the longest reigning SD women's champion in history. And at the first show back in front of real people, the @wwe fans, I found myself without a match at the biggest show of the year. The sheep of the @wwe universe didn't take that lightly, and so I crashed the damn show. I stood up to Hulk Hogan, I crashed the commentary desk, and then I got thrown down the damn ramp and rolled for about 100 yards. Thank God Bianca and Sasha main evented that year to make history, or else I would've kept rolling all the way back home. Embarrassed and ashamed. Never again. I'll never forget that feeling.
…romance novel continued…
WM 38 – Out with an injury for almost a year. Everything from WM 37 was still boiling inside me. For the 3rd year in a row I was missing out on performing in front of 70,000 people. I flew myself out to Dallas for WM because I couldn't miss my best friends make history again – the bigger picture. I'll never regret showing up for my people. Walking around backstage and seeing everyone again wasn't as hard as I thought it was going to be until I got a text from Dakota Kai asking how I was doing. She said she knew the feeling of being out with an injury during the biggest weekend of the year so she wanted to see how I was holding up. That's when the emotions hit. I'll never forget that realization.
…romance novel continued
WM 39 – I'm in love with the journey I've been on. There is absolutely NOTHING in this world like this place. I've felt everything…confusion, disappointment, hopeless, but above all…LOVE. I love this. Love isn't always happy, love isn't always kind. It's not rainbows and butterflies and smiles and flowers. We get let down in love. We even let ourselves down in love. We're sometimes alone in love. But damn is it all worth it to just hold on to that love. A pandemic, a let down, an injury, cannot stop my loveeeee. All of these things brought us to TOMORROW. I get to walk into Wrestlemania in front of 75,000+ people alongside two women that have walked similar paths, have felt similar feelings…..and we're going to thank our 2 childhood heroes for inspiring us to get to this point in our lives where we can now kick their ass out of OUR RING FOR GOOD AND THEY CAN TAKE THAT IDIOT WHO THINKS HER SH*T DON'T STINK WITH THEM!!!!!!!! Ain't nothin more romantic than that. I know, I will never forget this.
At WrestleMania, she led Damage CTRL against Becky Lynch, Lita, and Trish Stratus. Ultimately, Damage CTRL came up short in their efforts.
Following the loss, Bayley took to social media again, tweeting that her romantic story has come to an end.
"And sometimes the most romantic love story comes to an end"
Obviously the big question is what she means and what she's saying bye too.
Naturally, it's got plenty of people on Twitter thinking about dream matches outside of WWE, with the most anticipated being Mercedes Mone, the former Sasha Banks.
However, it could of course be something in storyline that we'll see play out very soon.
There's also been a bit of speculation recently, although no confirmed plans or anything, about WWE potentially splitting Damage CTRL, so maybe it'll play into that.
Bayley Posts Cryptic Tweet Following WrestleMania Loss