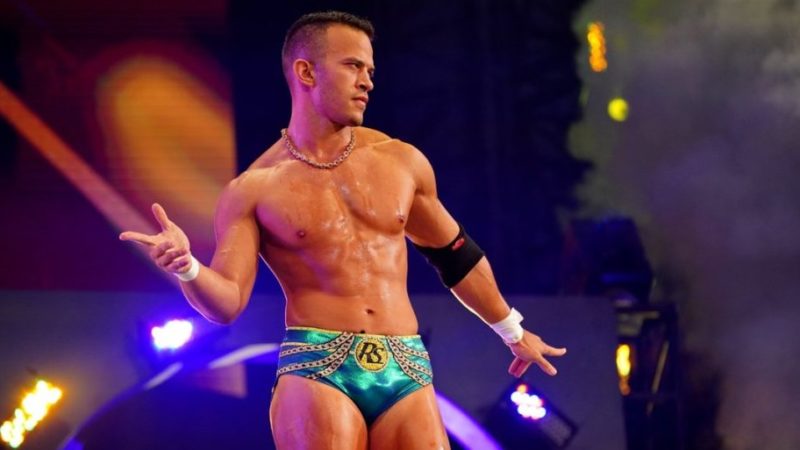 Ricky Starks Says Chris Jericho Is Vital For The AEW Roster – Ricky Starks was one of the few talents that appeared on the post-Revolution media scrum to discuss his huge victory over Chris Jericho at the Revolution event.
During the interview, The Absolute One would discuss how vital it is to have an experienced legend like Chris Jericho on the roster, then calls The Ocho one of the best of all time. Highlights can be found below.
Calls Jericho a conductor inside the ring:
There are a few things that I've learned about Chris. He's a very masterful type of conductor in a way. I guess for me, learning from Chris was all of the right things to do at the right moment. I'm a big believer, and I've talked about this heavy in interviews about the people that I want to wrestle here. I've mentioned Kenny, I've mentioned Punk, I mentioned all of these people with the experience because iron sharpens iron. To wrestle Chris Jericho, that is iron sharpening iron.
Says having Jericho on the roster is vital:
I think, coming out of this, I am a better performer, I'm a better entertainer, after all of this. Not to say that I wasn't before, but to add just a little bit of some extra flair to a well-seasoned meat that is me, I think that worked out as perfectly as it could. Chris is a legend in this business. I don't think y'all realize how old Chris is. I'm not saying that in a negative way, but I'm saying it to say he's been doing this for a very long time. To have him on the roster is a very vital thing for people such as myself, who are hungry, who don't want to sit in catering and have to just wait for the next thing.
How he's always wanted a chance to prove himself against a big name:
That is what I have always wanted since I've been here. I had it with Sting, didn't get it for a bit, now I got Chris. There's more to it from that. So Chris is a very, very special type of talent. I will give him that.
You can read the full media scrum recap at this link.
Ricky Starks Says Chris Jericho Is Vital For The AEW Roster