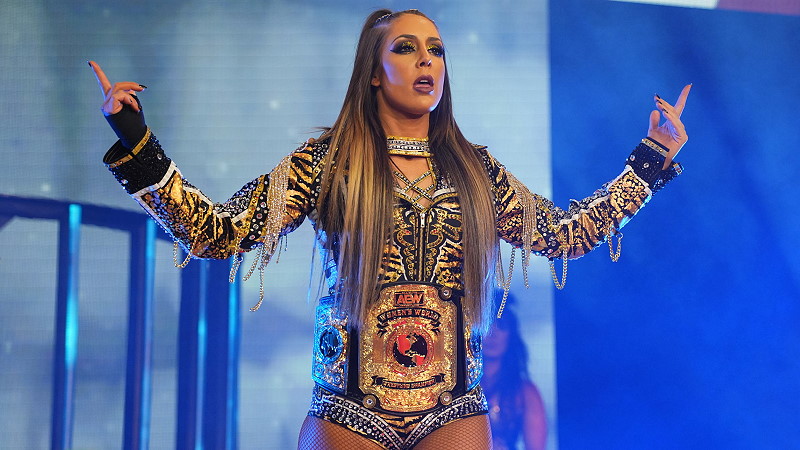 Britt Baker Warns Jade Cargill – Jade Cargill is celebrating two years as an AEW competitor, and she recently stated that she feels ready to take on top names including Britt Baker, Jamie Hayter, and Saraya. Baker recently spoke to The New York Post and seemingly responded to Cargill's challenge.
"I think it's gonna be a whole new world for Jade because we've been around the block a little bit longer than some of these girls she's wrestling and we're very territorial and protective of our spot and our brand and the division," Baker said. "She's not just going to come through and steam roll through all of us like she does some other people."
Cargill is currently undefeated with 54 wins while also reigning as the inaugural TBS Champion. She has scored notable pay-per-view wins over the likes of Tay Melo, Athena, and Nyla Rose, but the majority of her televised matches have been one-sided in Cargill's favor. Baker noted that the next level will test Cargill and put her in a challenging environment.
"It's going to be a lot harder and bigger challenges and harder matches for her," Baker added. "At the same time I think that's exactly what Jade needs. I think we're at a point right now were she needs to be thrown into some sink or swim environment."
Stay tuned to WrestlingAttitude and WA.Com On Twitter for more.
Britt Baker Warns Jade Cargill