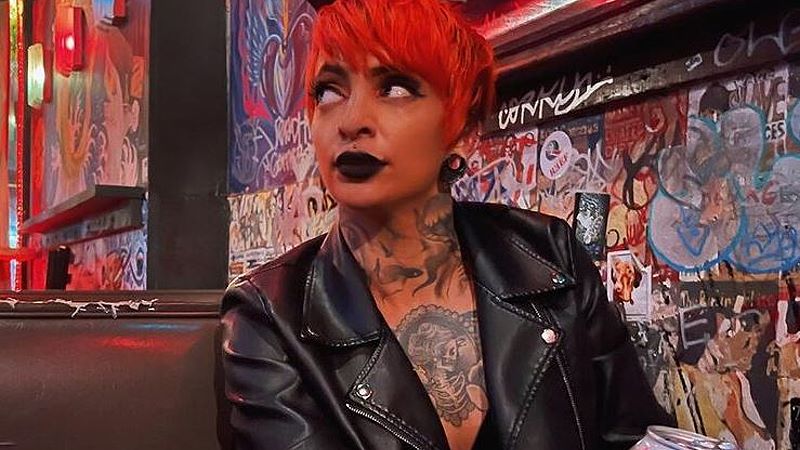 Ruby Soho Says Her Focus Is Winning Gold – Ahead of her match at AEW Revolution, Ruby Soho was a guest on Grapsody to discuss a wide variety of subjects. When asked about finding herself in the middle of an ongoing war between the homegrown and outsider talent in the AEW women's division, Soho made it clear why she has no desire to pick a side other than her own.
I have told a lot of people I don't even know how I ended up here. I don't know how I ended up in the middle. I feel like I was in the wrong place at the wrong time a bunch of times. Where I'm just trying to come to work and I'm trying to win matches and I'm trying go home. That's all I do. I just mind my business, I do what I need to do and go 'cause again, I'm too old for it. But now I'm in this position where I'm being pulled in both directions and I don't really want to go either. If I had to choose a side, I'm choosing my side. That's the side I'm choosing. Because at the end of the day, that's all I can depend on is me. If I'm winning the title, I'm winning the title. Not a group. I did the group thing before. I did it for four years. Some of the best times of my entire life. I ain't doing it again. I'm over it. I'm choosing my side. I'm choosing me and I'm the only person I can depend on to make sure I take home that gold. So as far as the cat fight crap that keeps happening, I would love for it to just stop. But I don't know how to run away from it and still run towards the gold. I feel like it's just something I have to maneuver through in order to get to where I want to be. But, yeah, it's been an ordeal.
Says the divide in the women's division has legitimate arguments from both sides:
I think this divide was a long time coming. It was going to happen regardless because of how many people that have come from somewhere else coming into the company. I think that it was inevitable because, after a while, the homegrowns are like, 'We built this place,' and the outsiders are like, 'We came here to try to make this place better.' So I think that there's an argument on both sides. I think that this was inevitable. I was just fortunate enough to be stuck in the middle when it came to fruition.
Soho will be taking in Saraya and Jamie Hayter for the AEW women's championship at tomorrow's Revolution pay-per-view.
Ruby Soho Says Her Focus Is Winning Gold