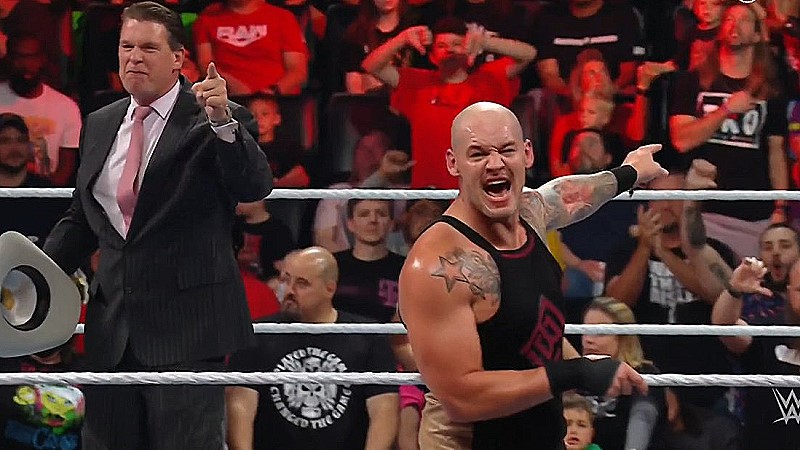 Why WWE Gave Up On Baron Corbin – JBL Storyline – As previously noted, JBL and Baron Corbin have been split up and the latest experiment to push Corbin has ended. Also, JBL's current run with WWE is reportedly over.
Dave Meltzer and Garrett Gonzales talked about the split during the latest Wrestling Observer Radio show and Meltzer confirmed that things were not planned to go in this direction.
"They gave up on it," Meltzer said about Corbin's push and pairing with JBL. He continued, "Obviously, this wasn't the plan. The guy in charge, that's Paul (Levesque), felt it wasn't working and that was it. Where they go with Corbin, I don't know. It felt very much like a burial for Corbin…He's had so many gimmick changes. There's nothing wrong or right with him but in the pantheon of stars, he's just not at that top star level. I think they wanted him to be at that level and they gave him every chance to be at that level. He's just a guy. A tall guy but he's just a guy."
Corbin has been on a losing streak and this week, JBL had enough and cut ties with him. WWE seemed to have given up months ago because the last time he won a match was back in NOvember. He's lost matches to names like Johnny Gargano, Drew McIntyre, Bobby Lashley, Kevin Owens and others.
Why WWE Gave Up On Baron Corbin – JBL Storyline