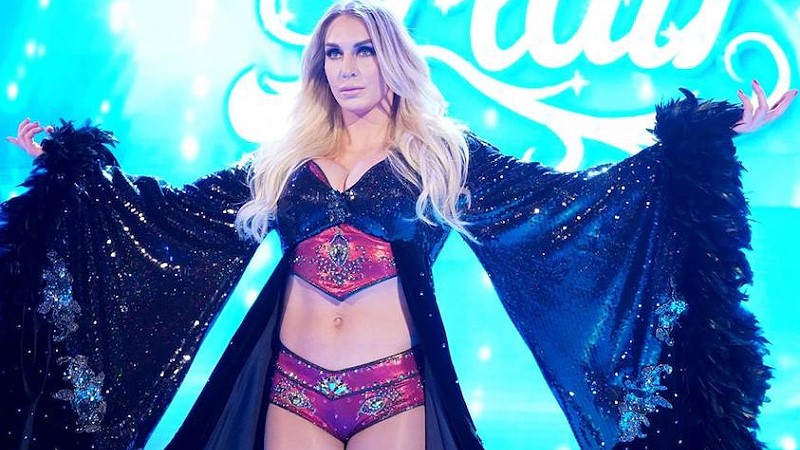 WWE SmackDown Women's Champion Charlotte Flair has reveled her mindset going into Friday's face-off with Rhea Ripley on SmackDown, their first to build to the WrestleMania 39 match.
Flair recently spoke with Chris Boyle of The Daytona Beach News-Journal and was asked what goes into the two month process of building a proper main event match like this, mentioning how Flair has said she wants to headline Night 1 or Night 2 of WrestleMania 39. Flair was also asked if there's a lot of communication between she and Ripley, and if they are following the plan laid out by creative.
"First, let's start with the main event (aspect)," Flair said. "I always find it so odd when people say, 'Why does Charlotte always want to main-event?' Isn't that what you want as a performer? If you're a football team, you want to be at the Super Bowl, right? I don't understand the criticism over that. Why wouldn't you want to be a champion?
"With Rhea, we're not starting from scratch. We have so much history. We have our first face-off Friday. I'm not planning anything in my head creatively because I want to feel the energy. I want to feel what the audience thinks of how far she's come, and where I'm at now. Will it be a different vibe? Are they going to want to see her beat me, or do they know she's not ready? I have to feel it out there, depending on my mind, what direction to go."
She continued, "At the same time, I feel how Rhea feels will be much different. I beat her for the NXT title, I beat her for the Raw title. That's something, in her heart: "I know I can beat Charlotte. I have to beat Charlotte." I feel like she has something to prove to herself. … And we naturally have such great chemistry. I know she's going to bring it, and she knows I'm going to bring it."