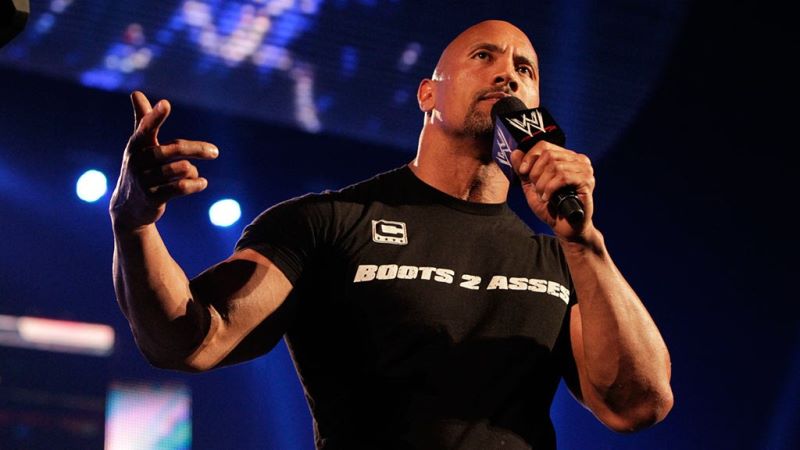 The Very Latest On The Rock's Status For WrestleMania 39 – Although WWE has wanted to bring The Rock back for a WrestleMania 39 match against Roman Reigns, it doesn't look like that will happen.
WWE wanted an answer from The Rock for Mania by the middle of January, ahead of the Royal Rumble, as they look to lock in their WrestleMania plans.
As previously reported, The Rock's status for WrestleMania 39 is not set in stone, but it doesn't look like he will be wrestling due to him feeling like he doesn't have enough time to get into the kind of shape he feels he needs to be in for a match.
While speaking on Wrestling Observer Radio, Dave Meltzer noted WWE knew for a while that Rock felt he couldn't get in the right ring shape by April.
"Anything is possible, and it's certainly possible he could be keeping everything a secret from all by one or two people, but the word is that he doesn't have the time to get in the shape….All along, if he has the time to do it, he will do it. Put it this way, most are of the opinion that it's not happening, and it's been for months. Those on the inside thought the odds were not good based on that thing because (his schedule)….There's no such thing as 100% because it's a very secretive business. Within the company, it's not looking good," Meltzer stated.
Meltzer also talked about the change to Monday's Raw, where there was supposed to be a Bloodline Acknowledge Ceremony, but it was switched to the trial of Sami Zayn. Some have speculated that it had to do with The Rock, but Meltzer doesn't think so, but rather just a simple case of plans changing.
"I would say no only because what I just said is what I said in this week's Observer unless I say it's a big swerve. It was known by insiders as the probable thing for a while. It's not like something he all of a sudden gave the final word on [a] Thursday, like 'Hey, I'm not doing it.' It's like they were aware. They knew…I think this was just a change of plans (acknowledgment ceremony)," Meltzer stated.
Meltzer added there was skepticism a month back about the chances of the match happening. It's possible The Rock is swerving people regarding this, with only a select few people knowing about it and could wrestle.
The Very Latest On The Rock's Status For WrestleMania 39