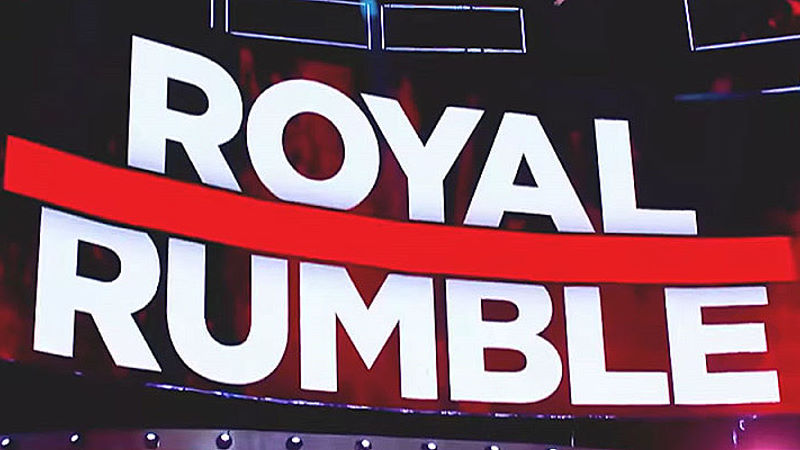 Speculation Over Potential Huge Name Returning At WWE Royal Rumble – As seen below, a new WWE Royal Rumble merch drop has got people talking.
An image of the Royal Rumble Superstore opening hours at the Alamodome has been revealed, with a hoodie and two t-shirt designs featuring prominently.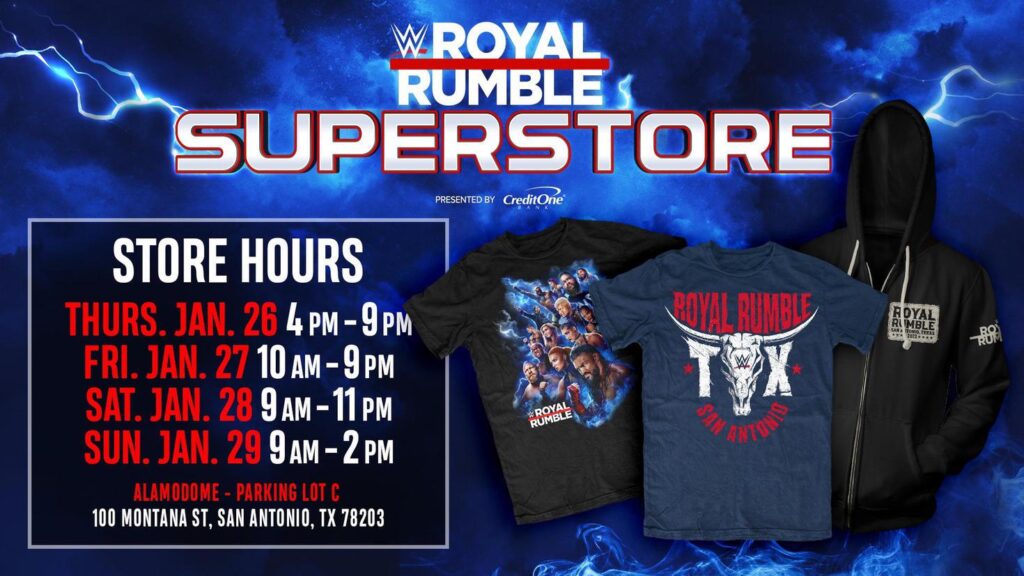 It's the middle design that has got people talking, especially with the prospect of WWE stars of old making an appearance in the Royal Rumble matches.
Some have commented that the bull skull design is reminiscent of The Rock, but also of The Undertaker.
The Undertaker is scheduled to appear on the WWE Raw 30th Anniversary episode taking place on January 23, mere days away from the Royal Rumble itself.
The Rock has previously been reported as a potential opponent for Roman Reigns at WrestleMania 39.
The Royal Rumble would, of course, be an ideal point to build towards a WrestleMania match.
There are others who have suggested that, far from being a tease for a Royal Rumble appearance or entrant, the middle T-shirt design is just a generic image of a bull's skull for a show taking place in San Antonio, Texas.
There's not long now before we find out what it all means, if anything.
Speculation Over Potential Huge Name Returning At WWE Royal Rumble