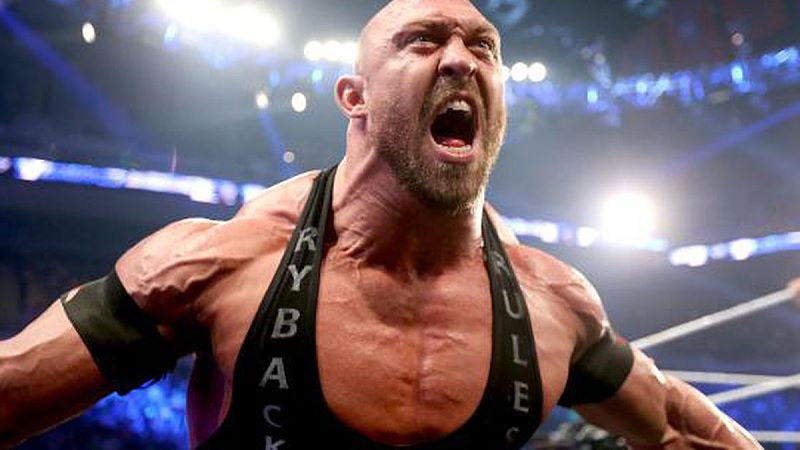 Ryback Finally Returning to Pro Wrestling? – Former WWE Superstar Ryback says his next chapter will finally begin in 2023 now that the company has apparently abandoned their opposition to the trademark filing on his ring name.
As we've noted, "The Big Guy" first revealed his trademark battle with WWE in September 2020. He then accused the company of holding onto his "Ryback" ring name due to how he bad-mouthed his former employer in the media and on Twitter. USPTO (United States Patent & Trademark Office) records show that WWE's trademark filing on the "Ryback" ring name is still live from Octobr 12, 2011, and the same goes for his filing from May 15, 2019. Records show activity on WWE's case as recent as December 2021, and activity on Ryback's case as recent as July 2022.
In an update, Ryback took to Twitter on New Year's Eve and indicated that WWE has given up their opposition to his trademark filing. He said he is just waiting for the USPTO to make it official, and then he can move forward in 2023.
"WWE has given up and given their resignation for my RYBACK TM. Everything I have created has been awarded to me and we await the USPTO to make it official. The next chapter begins in 2023 now that my health has been restored. Never give up and stay #Hungry! Thank you Rybackers [folded hands emoji]," he wrote.
Ryback is currently trending on Twitter due to his comments. He has been adamant that he would win the trademark battle with WWE, and that he will one day return to pro wrestling as he loves the business.
Ryback dealt with several health issues in recent years, and that included a bout with COVID-19 about a year ago. He noted a while back how he spent more than three years getting his health back in order, which included stem cell treatments.
Ryback originally worked the $1,000,000 season of WWE Tough Enough in 2004 and was signed to two developmental deals before making it to the main roster. He was last under contract to WWE in August 2016, leaving the company as a former one-time WWE Intercontinental Champion. He has worked a dozen or so indie matches since leaving WWE, and has teased joining AEW but nothing ever came of it. He has been out of the ring since 2018, but last strongly teased a return to the sport in mid-2021. Ryback also runs his Feed Me More Nutrition business.
You can see Ryback's full tweet below:
Ryback Finally Returning to Pro Wrestling?