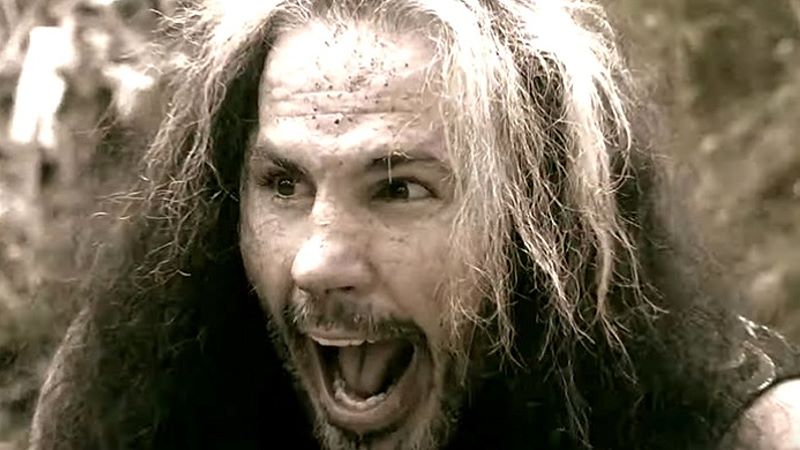 Matt Hardy Teases Character Change – Matt Hardy has reinvented himself various times throughout his pro wrestling career with several gimmicks, including his "Broken" character.
The AEW star has teased bringing back the gimmick after dropping it in 2021 in favor of his Big Money Matt persona and later started teaming with his brother, Jeff, in AEW.
Hardy first started doing the gimmick in Impact Wrestling in 2016 before portraying it in 2017 while with WWE. Hardy has been Broken in AEW before as he portrayed the gimmick when he first debuted in the company with the gimmick back in March 2020.
During the latest episode of Being The Elite, Matt briefly transforms into his Broken persona before the screen goes black. He was seen with gray hair and a sleeveless coat.
Matt shared the clip from BTE on Twitter, which you can see below. There have also been some other teases on AEW programming of Hardy going back to the character.
The belief is that AEW won't bring Jeff Hardy back to television until his legal issue stemming from a DUI arrest from last year is resolved.
Matt Hardy Teases Character Change