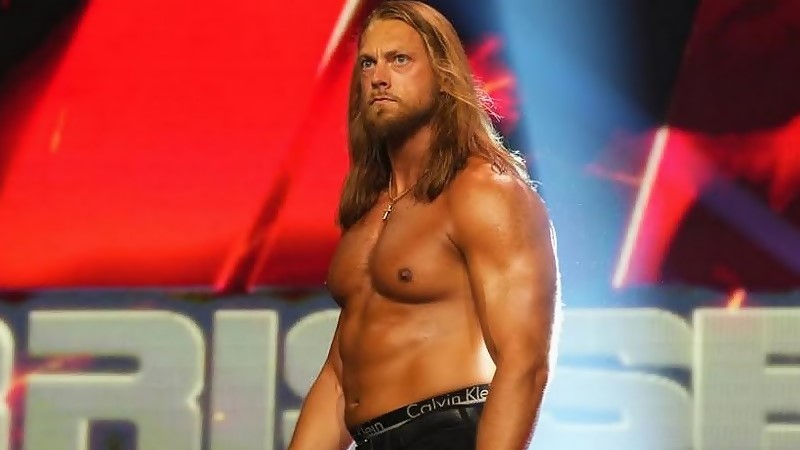 Big Bill Morrissey Talks Current AEW Run – Big Bill Morrissey (former WWE star Big Cass) is the guest this week on the "AEW Unrestricted" podcast. He talked about his unexpected staredown with Dr. Ken Jeong, his journey to AEW and first meeting with Tony Khan, working with MJF and Wardlow, and other topics.
Big Bill on how he felt making his AEW debut:
"I hadn't been on national television in many, many years. I worked really hard to get back to where I've come from and to get back to where I am now from where I've come from. I put in a lot of hard work. That was a really special night for me because Tony gave me the opportunity to come in and I think I did really well. We had a really good match. That was a very, very special night for me because it was the culmination of a lot of hard work. It was really, really awesome to see AEW for the first time from, you know, the backstage perspective. It was kind of an emotional night for me and Lexy, for sure, after that because of everything that we had gone through and everything leading up to that moment. So that opportunity was really really special and something I'll never forget."
On getting clean and sober after having a seizure in 2018:
"I don't remember leaving the building. It was a very, very scary incident. You know, for me, it's not as scary because I experienced it and I wasn't really sure what was going on, but from everybody I talked to, it was an incredibly scary situation. No one really knew what was going on. That kind of set the tone for where I needed to take my life in the next few years, because it was very apparent to me after that, that if I didn't clean up my act, it was very possible that, you know, I don't want to be morbid, but that, you know, I can pass away. So that kind of set in motion a long process for me, a very rigorous process getting sober and finding happiness. At that point in my life, in 2018, I didn't think I'd ever be happy. It was just a horrible time for me, very depressing, constant anxiety, just all day long, and drinking very, very heavily, obviously."
On how is opportunity to come back to wrestling for Impact came about:
"Because of Gallows. When I was trying to come back to wrestling, I wasn't sure if I wanted to do it. He really helped me in that beginning process to kind of get me to come back. Then he put me one of his shows. I was like, 'I don't know. I don't think that people are gonna remember me.' He was like, 'You're out of your mind. They're going to definitely remember you.' You know how we can get some times? 'I don't know. I don't think the reaction is going to be that great because they haven't seen me in so long.' The reaction when I came back on one of his shows was incredible. He went to Impact and he went to Scott and he said, 'I think you should give this guy a chance. Give him a shot.' Then I started talking to Scott through Gallows. We agreed to fly me into Nashville the day of Rebellion. We were kind of on a week to week basis, month to month, we were only doing it per appearance. I guess I made an impression pretty quickly and I got to be there for about a year which was incredibly important for my development, especially coming back from a few years off."
Stay tuned to WrestlingAttitude for more.
Big Bill Morrissey Talks Current AEW Run