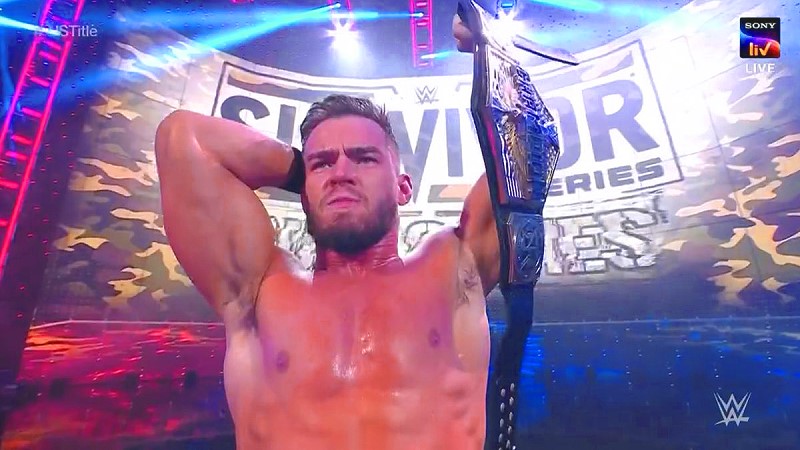 Triple H sees massive potential in Austin Theory.
The Game, who now serves as the Chief Content Officer of WWE, spoke about the current reigning United States Champion during an interview with ESPN. During his chat, Triple H discussed Theory's rise as a top superstar for the company, and how giving him his first name back was instrumental to his success. Highlights from the interview are below.
Thinks Theory has the potential to be one of the biggest stars in the business:
It's a nuanced feeling… once you see this guy's a great athlete, I'm looking for their personality, their charisma. Austin Theory has it, and then some. Do I think he has all the potential to be one of the biggest stars in the business? Absolutely. What determines that? A lot of that is up to him now. You give him little bits of things here and there and he's improving his game and he's smart. He listens to the crowd, he listens to the people. He sees all the stuff that's going on, and he adapts his game on a regular basis.
On giving Theory his first name back:
It's a little bit hard to just refer to him as Theory, and even to me, it was a little awkward when he was announced, like 'Theory!' It's weird. Is that Stone Cold Steve Austin coming in? Is it confusing for fans? I'm of the opinion that if you don't know the difference between Austin Theory and Stone Cold Steve Austin, there's already a problem, right? So, we're fixing the wrong end of the problem.