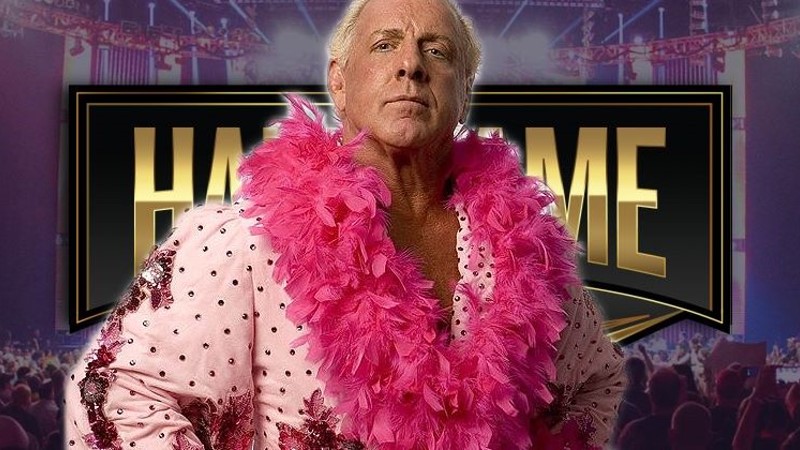 AEW's Konosuke Takeshita has responded to harsh criticism from WWE Hall of Famer Ric Flair.
On a recent episode of his "To Be The Man" podcast, Flair discussed Takeshita's knife-edge chops delivered to Bryan Danielson during their AEW Dynamite match on January 11, specifically the chops Danielson took while down on his knees.
"I'll give you an example of what I thought was just literal bullshit," Flair began. "The Japanese young man that was chopping Danielson on his knees the other night. Come on, those chops couldn't have broken an egg. If you're gonna chop somebody, God damn it, hit them hard. It's not gonna hurt you."
The Nature Boy then asked co-host Conrad Thompson if he watched the match, but Thompson didn't recall the specific spot. He continued and said the spot was embarrassing.
"Daniel was on his knees," Flair continued. "And the guy was going, 'Yah.' I mean, give me a break. It's embarrassing. In Japan, in the 80s, that Japanese kid would have got the shit slapped out of him just walking back into the locker room door. If you're gonna hit someone like that, and you're trying to get the crowd to go 'Wooo!' or react, you've gotta hit 'em hard."
You can see the chops in a video below.
Takeshita took to Twitter to respond to the criticism. He admitted that he needs to practice his chops more, and thanked Flair for the advice. Takeshita also expressed interest in learning to chop from Flair, and promised to get better.
"I have the utmost respect for Ric Flair. It is incredible to me that he mentioned me. I need to practice a lot as I haven't done much chopping in Japan. Thanks for the advice. I would like you to actually teach me if possible. Watch my chops grow from now on," Takeshita wrote.
Flair has not responded to Takeshita as of this writing.
Below is the full tweet from Takeshita, along with footage of the chops: