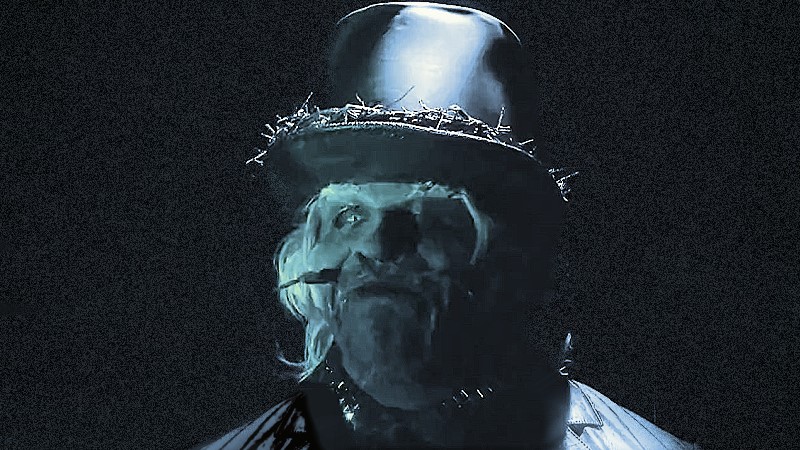 Uncle Howdy Attacks Bray Wyatt On SmackDown – Following last week's Uncle Howdy reveal, Bray Wyatt kicked off tonight's episode of WWE SmackDown.
Wyatt said that he wanted to apologize to the cameraman who he attacked last week in "cold blood" but he was quickly interrupted by LA Knight, who said that Wyatt must "pay the check" because he is still the responsible party for the attacks in recent weeks.
Knight called Wyatt a "fraud" and a "broke down loser" but he suggested a match for the Royal Rumble. Wyatt accepted and then the imagery appeared on the big screen again and then Uncle Howdy showed up with his own theme music.
Howdy got in the ring and then stood next to Wyatt but it was a swerve as he hit Wyatt with the Sister Abigail finisher.
Here is a full recap of the segment:
Bray took the ring mic and said that deep down, he doesn't think of himself of a good person, although he tries very hard. He said that when he thinks of all the horrible things he has to do to get to where he is, honestly, he doesn't regret much. He did do something that he does regret last week and wants to apologize. He said the camera man didn't deserve to be attacked "in cold blood" and started to apologize, but LA Knight's music hit and out he came.
Knight mocked Bray as the master of the mind games and said you have to be kidding him.  He asked Bray what happened to him, since he can't keep his composure and finish a sentence, then takes it out on a camera man.   He said that he pays some goon to wear an Uncle Howdy costume and thinks that takes the heat off him, but he's still the responsible party and it's time to pay the check.  Knight said that Bray used to be someone and used to be a force in WWE.  He said Bray used to be something but now he proves week after week he's a broke down loser.  Knight said the Royal Rumble is coming up and it will be his first, so he's going to make it a special one.  He's going to do that by taking Bray and putting him out of his misery.
Bray called Knight a "little idiot" and asked him who he thought he was talking to. He said he's been patient even though he knew this could be ended by Bray anytime he wanted. He said that perhaps it's time to remind him and the rest of the world how cruel Bray can be when he wants to be. He accepts a match at the Rumble PPV.
Uncle Howdy appeared on the screen, telling Bray to embrace the darkness. Bray smiled at Knight. Uncle Howdy came out and began walking towards the ring with a new music theme.
Howdy entered the ring and stepped between them, facing off with each, before standing next to Bray, then attacking him by executing Sister Abigail. Howdy exited the ring. They kept the lights dark for this sequence in order to accentuate the mystery of Howdy.
Uncle Howdy Attacks Bray Wyatt On SmackDown