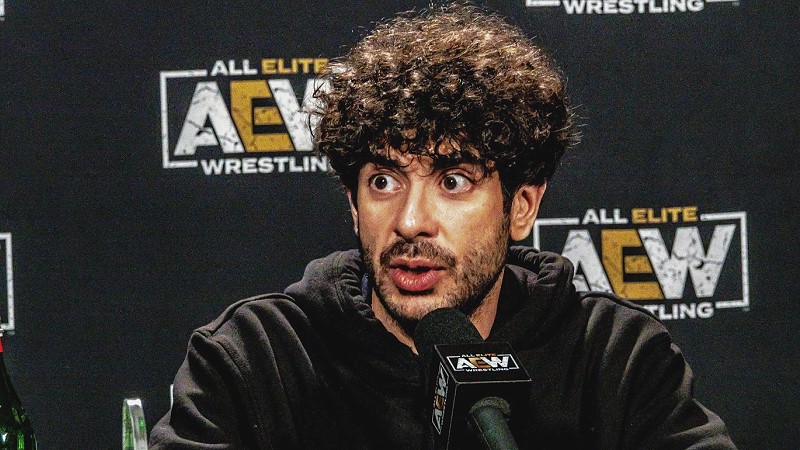 AEW President Tony Khan is open to criticism to make his product better, but he doesn't agree with the belief from some fans that there is little to no storytelling isn't one of them.
Khan has been criticized by fans who think the company forgets about vital storytelling in favor of having great matches.
While speaking in a new interview with Grapsody for Fightful, Khan spoke about the 'fake' criticism that he has received from fans.
"Wrestling fans are amazing people, but, I think in some ways… some wrestling fans are like 'Why is this match happening? They shouldn't do this match. There's no build.' Maybe it's the start of something. How do you know?
Khan brought up fans being critical of him recently booking Jon Moxley vs. Daniel Garcia before the Battle Royal on Rampage.
"Well, first of all, both are going to be in this match. Maybe there's gonna be something there on Friday, so we have already told you there's something else. I saw someone say this match is unnecessary. What does that even mean? You say it's not a way for people to watch TV anymore because every match has to have some kind of story to get into it. Well, what about the story that everyone wants to be the best? That's how most sports are, and there are storylines going into games and matches.
The worst criticism, the fakest criticism, there was this criticism…People would question if there were storylines in the show. Are you s**tting me? There are so many in every show! Out of five or six matches in a show, most of them will have those hooks. I gotta say, on next week's show, looking at it, every match will have a story going into it on Dynamite."
Khan also discussed AEW comparisons to WCW, Miro's status, Paige VanZant, ROH, and more. You can watch the entire interview by clicking on the player below:
Tony Khan Fires Back At "Fake" Fan Criticism That AEW Lacks Storytelling