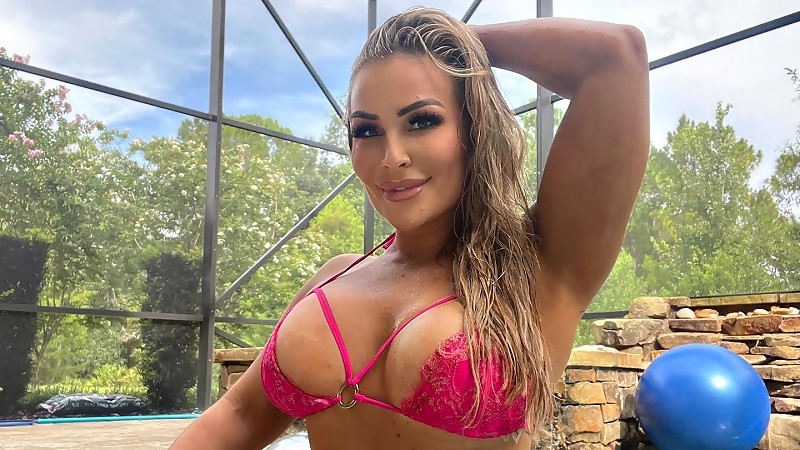 Natalya & Her Sister In Revealing Red Bikini Photo – Natalya is a true veteran in the world of professional wrestling, as she has worked hard to earn her reputation in the business. She also loves to keep herself busy outside her job, and the same can be said about her sister. Natalya and her sister Jenni also decided to give fans a treat, as they've been doing for a long time now.
Fans know all too well that Natalya and her sister Jenni love having fun. In fact, fun is something they have almost all the time, which is largely posting super skimpy photos on social media. 
Last year, Nattie and Jenni broke the internet for taking their top off in a "bikini special video" (see below). The Neidharts channel is a destination for all the Nattie fans within the WWE Universe since she does a lot of "revealing" skin-show alongside her sister. This is quite the way to gain more followers for the channel as they drop new episodes after definite gaps.
This time around, Jenni took to her Instagram and uploaded a photo of herself alongside Natalya, as they both wore red bikinis, adding that it will be their Christmas card photo.
Our Christmas Card pic! (the Florida edition!!!) 👙☀️😜♥️🎄 @natbynature

Photo by @themickeyfitzpatrick
The Neidhart sisters are always looking to share their good times with fans. It remains to be seen what both of them will do next. Check out their photo below!

CLICK TO ENLARGE / DOWNLOAD
Natalya & Her Sister In Revealing Red Bikini Photo
Stay tuned to WrestlingAttitude for more.