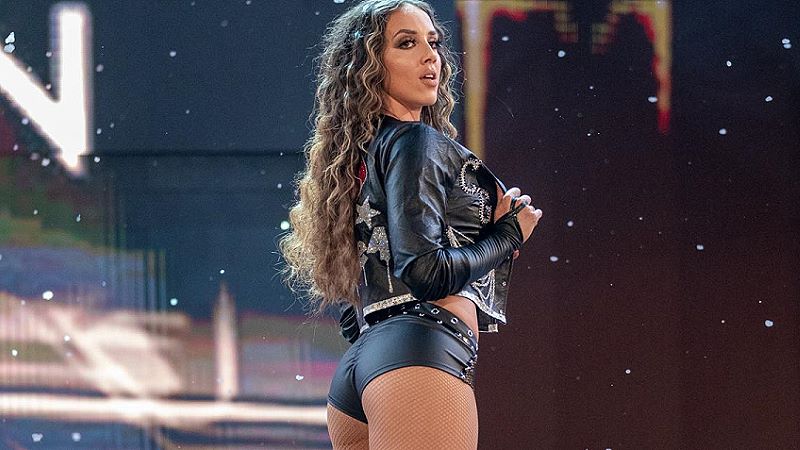 Chelsea Green American Flag Themed Bikini – Another women's wrestling star that is reportedly on her way back to WWE under Triple H regime, is Chelsea Green, who recently told IMPACT that she would be 'going home'.
But despite rumors about her wrestling future, Chelsea Green took to Instagram and uploaded a jaw-dropping photo of herself in an American-flag-themed bikini.
"A Canadian in America 🇨🇦🇺🇸 Am I doing it right?", she wrote.

CLICK TO ENLARGE / DOWNLOAD
It has been speculated that Green may not return alone, and may return alongside her husband Matt Cardona, the former Zack Ryder in WWE.
In this week's Wrestling Observer Newsletter, Dave Meltzer spoke about a planned upcoming WWE reality show, focusing on real life wrestling couples.
With Green's return all but confirmed, her and Cardona's name had reportedly been speculated to be a part of the potential new show.
Now, Cardona has taken to Twitter to seemingly confirm the speculation, or at least poke fun at it.
Taking to the social media platform, Cardona had plenty of fun pitching potential reality show names for he and Chelsea, including:
Cardona & Mrs.
Cardona To The Top
Total Cardonas
Keeping Up With The Cardonas
Matt Cardona was released from WWE back in April 2020, and has completely reinvented himself on the independent scene in recent years.