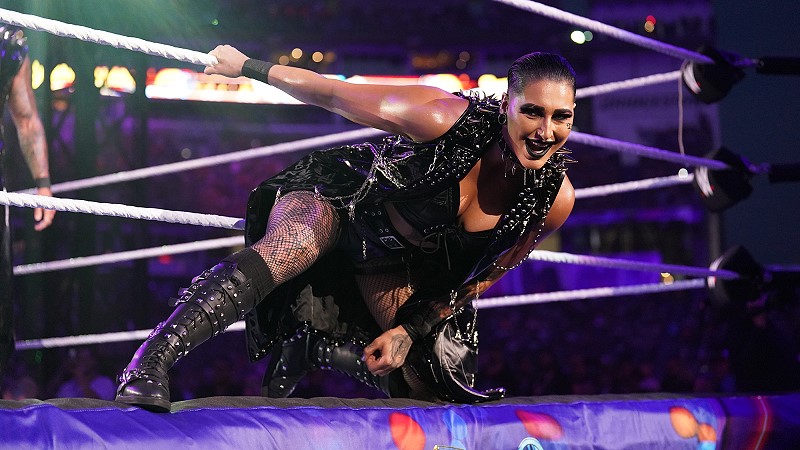 Rhea Ripley Compares Herself To Chyna – Rhea Ripley has put in a lot of effort to rank among the top female Superstars in the WWE. She has achieved a great deal within the business and has won numerous championships. 
Ripley said in an interview with The New York Post that she thinks women in WWE are entering a new era. She said that fans haven't seen a woman rough-up a man since Chyna did back in the day.
"It's something that we haven't seen (in WWE) since pretty much Chyna. So it's cool that I get to be that person. I get to go out there and pick them up to show everyone who the hell I am without actually having the bell ring and being in the ring."
Rhea also disscussed her relationship with Dominik Mysterio:
"Me and Dom Dom, we're just going out there and we're having fun. We're being menaces to society and just going out there and doing whatever we want. We've definitely put our own spice onto it. This all just started from me wearing an "I'm Your Papi" shirt.  I knew that I was coming back and I knew I wanted to screw with Ray on his (25th) anniversary. I was like you know what, I'm going to order this shirt and wear it on TV and that was it pretty much.
After that it kind of like stuck and it created this whole story that's been going on that eventually ended up with Dom joining The Judgement Day. A lot of it is us going out there and just having fun, not really taking anything too seriously and knowing we want to go out there and screw with people and their train of thought."
Rhea Ripley Compares Herself To Chyna