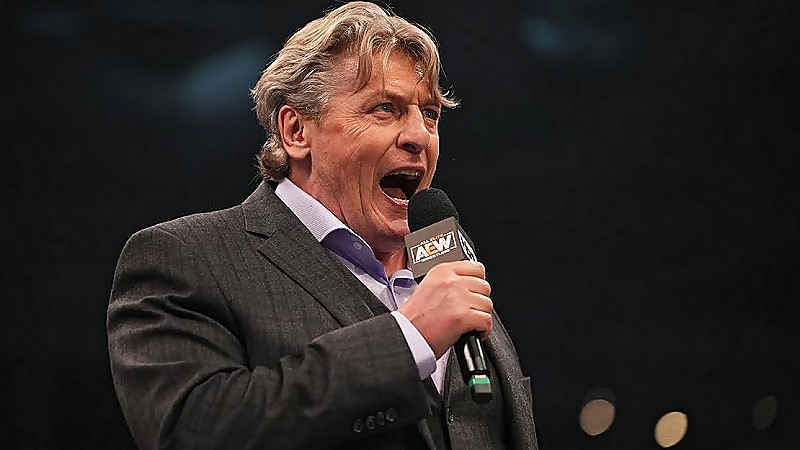 Jon Moxley Confronts William Regal On Dynamite – While William Regal kicked off the night on AEW Dynamite informing the wild Chicago crowd that MJF wouldn't be in attendance, someone else certainly was in town!
Regal was interrupted by Jon Moxley's music as Chicago informed him in the most concise of terms, saying both "F**k You Regal" and "You F****d Up!"
However before Mox could get his hands on Regal, he was interrupted by Bryan Danielson who slid in the ring (in full Dad Mode attire by the way, winter beanie and all!)
Danielson attempted to hold back Mox, who kept shoving him, pleading with him to not attack Regal even attempting to draw the heat to himself by slapping Mox across the face.
With Danielson pleading with Moxley, he took back the mic and got directly in the face of William Regal, telling him:
"Lordship, I only want one thing from you.
"I want you to run.
"Run far away, as far away as you can, and you never, ever come back.
"Right now. Walk. And keep on walking."
With a shocked Danielson watching on, Regal appeared to do just that, as the crowd had a massively mixed reaction.
Briefly chanting "Thank you Regal," they went on to sing the classic 1969 crowd hit, 'Na Na Hey Hey Kiss Him Goodbye'.
Jon Moxley Confronts William Regal On Dynamite