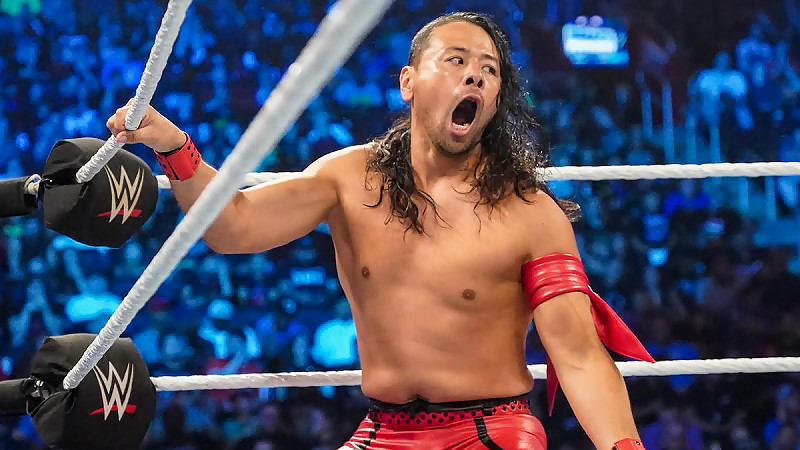 Details on past negotiations regarding WWE star Shinsuke Nakamura's upcoming Pro Wrestling NOAH appearance have been revealed.
Shinsuke Nakamura will face the Great Muta at Pro Wrestling NOAH's The New Year event on January 1, 2023.
Speaking with Tokyo Sports, Nakamura described the match as "a real 'Forbidden Door,'" but one that it appears that he had tried to open before.
"There were people in WWE who pushed me. It's nothing short of a miracle. Of course, I wanted to do it. It was an area that no one had ever stepped into, or rather, it opened a door that no one had been able to pry open. Ha ha ha…It's a real 'Forbidden Dооr'."
When The Great Muta (Keiji Mutoh) appeared at The Cyberfest Festival on June 12, 2022, he announced his plans to retire from the ring with plans for five matches as part of his retirement tour.
One of those matches, it transpires, was always planned to be The Great Muta versus Shinsuke Nakamura.
Revealing that there were 'initial disagreements' regarding the bout, Tokyo Sports noted:
"NOAH listed Nakamura as an opponent for Mutoh once he decided to embark on his retirement tour in June. There were reportedly initial disagreements, but NOAH negotiated with the new WWE regime (Triple H, Stephanie McMahon, and Nick Khan) after Vince McMahon retired on July 22."
(Translated from Japanese)
Whilst there were no details as to the nature of the disagreement, it was enough to bring the discussions to a halt and derail the plans that would have led up to Great Muta's Final Bye-By at Yokohama Arena on January 22, 2023.