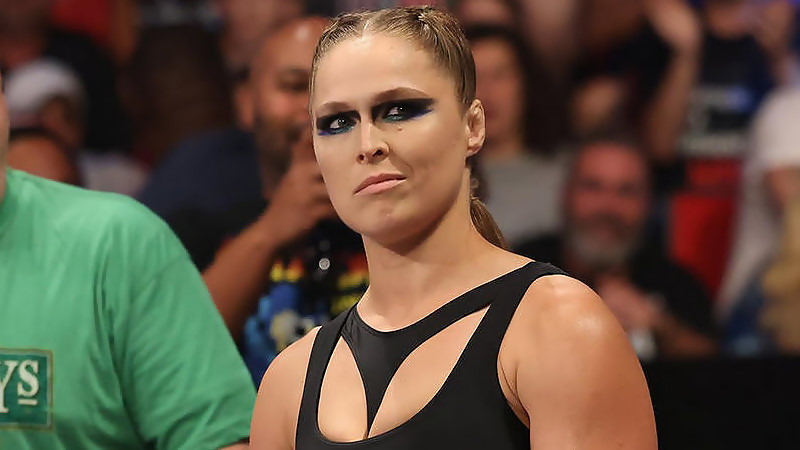 Ronda Rousey Character Shift Continues – On WWE SmackDown this week, Ronda Rousey hinted at a shift in character.
After winning the WWE SmackDown Women's Championship at Extreme Rules from Liv Morgan, Ronda Rousey had some harsh words for the WWE fans.
In a backstage interview segment with Kayla Braxton, Rousey said that she didn't come back for the fans, in fact the fans don't even want the best to win, they want their favorites to win.
Rousey adding: "Now, they're stuck with the best."
Rousey added that next week on SmackDown she would resume an open challenge for her SmackDown Women's Championship, "when I feel like it," and adding that now she was going to "get the hell out of Ohio."
Displaying an edgier attitude, Rousey will resume her open challenge for the WWE SmackDown Women's championship next week (October 28) however a challenger has not been named.
Elsewhere on SmackDown, the aforementioned Liv Morgan continued to display a character change.
Ronda Rousey Character Shift Continues