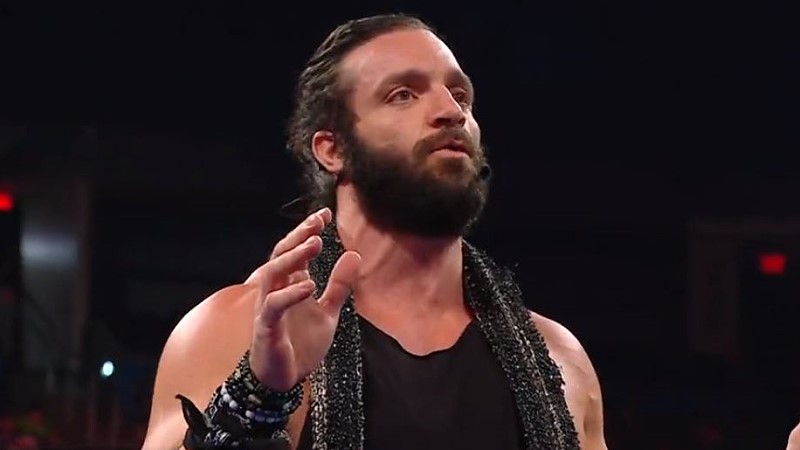 Elias Returns To WWE RAW – Matt Riddle challenged Seth Rollins for the United States Championship but he was unsuccessful and WWE seems to be teasing a new feud for him.
Prior to tonight's WWE RAW main event, Riddle was in a segment with the returning Elias. Elias seemed not sure about Riddle interrupting him but he ultimately played along and hung around ringside for the title match.
Late in the match, Riddle was about to win the match with the RKO but Elias ran in the ring to try to attack Rollins after Rollins superkicked him earlier at ringside. As Elias ran in, he bumped into Riddle and that allowed Rollins to recover and to retain the title after hitting the curb stomp.
This looks like the beginning of a heel turn for Elias. The show ended with Mustafa Ali attacking Rollins. Ali has been teasing changes to his character and he is now being described as "The Disruptor" and "The Problem."
If this is not about a heel turn for Elias, then the only logical reason for the ending of the show is they are setting up Rollins to defend against Ali, Riddle, and Elias in a Fatal 4-way at Crown Jewel.
Elias Returns To WWE RAW