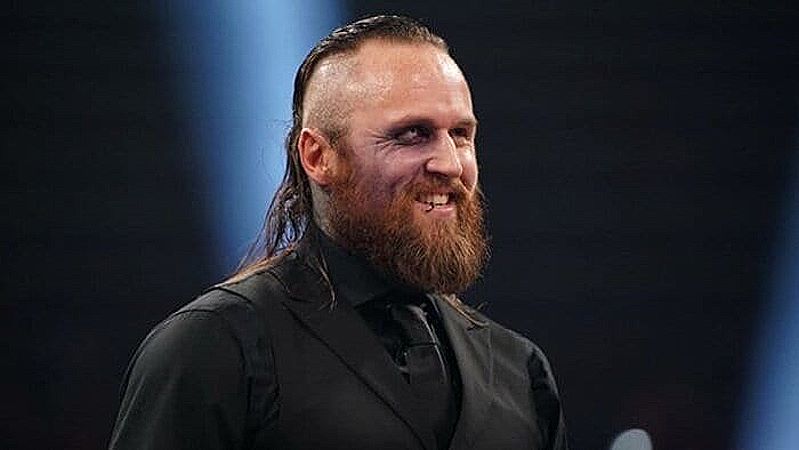 White Rabbit QR Code Related To Aleister Black? – The latest White Rabbit clue took place on tonight's episode of WWE Raw in Edmonton, Alberta, Canada.
The QR Code was not hidden on tonight's show, with the code appearing on screen in the middle of the Seth Rollins vs Rey Mysterio match. It only appeared for a second, but it was right in the middle of the screen.
This link took us to a video titled '930YWG', and it features a Tik Tok style video from an account named '_comewithme' titled '44.244273,7.769737', featuring snippets of a white rabbit amid spliced together clips of various WWE promos over the years, put together to say 'Who killed the world? You did. You did. Feed your head. Feed your head.' before the number 40701 flashed on the screen.
You can see the Rabbit's latest teaser here.
The co-ordinates 44.244273, 7.769737 lead to a site in Via Artesina, Artesina CN, Italy hosting the 'giant pink Bunny', while 40701 is the ZIP code for 'Corbin' Kentucky. An article from Atlas Obscura notes that the pink bunny appeared in 2005, surprising residents of Artesina. The bunny, at 200 feet long and 20 feet high, was created by an art collective from Vienna, Gelitin. The creators expected the bunny to last until 2025 but it was almost completely decomposed by 2016, and now the once-macabre bunny is almost entirely gone as of August 22, 2022. Google Maps says the outline of the bunny is still there, according to a marker for the coordinates listed in the WWE teaser.
But there is much more… People are curious about stuff like this if they think they can solve a mystery, looked into the source code of the video, and found something very, VERY interesting.
There, plain as day inside the site code, are the words 'no man is ever truly good, no man is ever truly evil'. Fans will recognise those as the first two lines of Aleister Black's WWE theme song.
This could of course all just be one big red herring, but with Black reportedly requesting his release from AEW with interest in returning to WWE, and it not being anything that people should have even seen, does have us wondering.
Here is a photo of evidence:
White Rabbit QR Code Related To Aleister Black
On a related note, WWE once again played Jefferson Airplane's "White Rabbit" song, with the red lighting, during a commercial break at tonight's RAW from Rogers Place in Edmonton, Alberta, Canada. Fans who experience these dark segments at recent WWE live events and TV tapings continue to shine their "Fireflies" in the arena. You can see footage below.