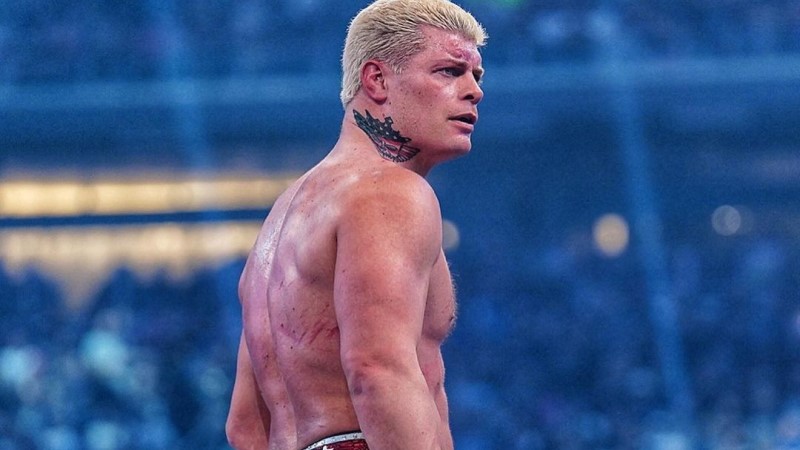 Cody Rhodes is being advertised for an upcoming episode of Monday Night RAW.
Rhodes injured his pectoral muscle back in June, which sidelined him for several months after requiring surgery. Initial expectations had Rhodes out for nine months, meaning he wouldn't be expected back until March of 2023.
However, much speculation suggested he could be back in time for the Royal Rumble in January of 2023. With that being said, the Scotiabank Arena is promoting Cody Rhodes for an in-ring appearance on August 22.
The American Nightmare is being advertised to compete at next week's WWE Raw from Toronto, Canada. It's unknown if he's medically cleared to compete, but the Scotiabank Arena is hyping Cody Rhodes vs. Seth Rollins:
With Rhodes now being advertised for a match on August 22, it certainly makes things interesting.
While the advertisement will surely raise attention, it is not uncommon for arenas to advertise certain matches prior to the event, only for the card to be changed. A Twitter user would even note, after Scotiabank's tweet, that a match between Rhodes and Rollins had been advertised for a recent episode of Raw in Houston, Texas. As noted by those who watched the Houston "Raw" on August 1, a Rollins-Rhodes match didn't take place.