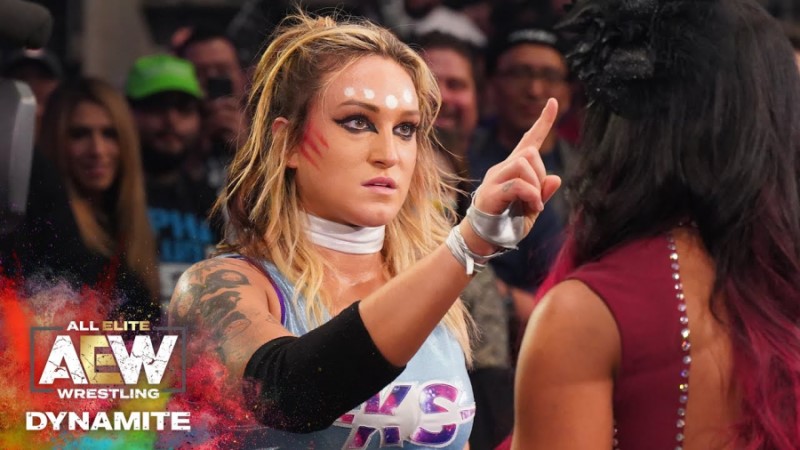 Kris Statlander went from being ranked number two in the women's division to unranked due to an injury. Statlander worked a match during the Dark tapings on August 5th and hurt her foot after a spot where she hit a big boot and landed awkwardly.
The injury was confirmed during the AEW Dynamite broadcast on Wednesday by Tony Schiavone, though he did not go into any specifics.
PWInsider reports that Statlander was on hand for Wednesday's Dynamite and was on crutches backstage. The belief is that she suffered a "bad knee injury," which could keep her out for extended time.
Statlander previously suffered a high-grade ACL tear in June 2020. She underwent surgery and was out until March 2021. Her current injury is the 'other' knee, not the one that was operated on.
Of course, there's no good time to suffer an injury. However, Kris Statlander was in the midst of what was planned to be a major push, so the timing here is especially unfortunate.