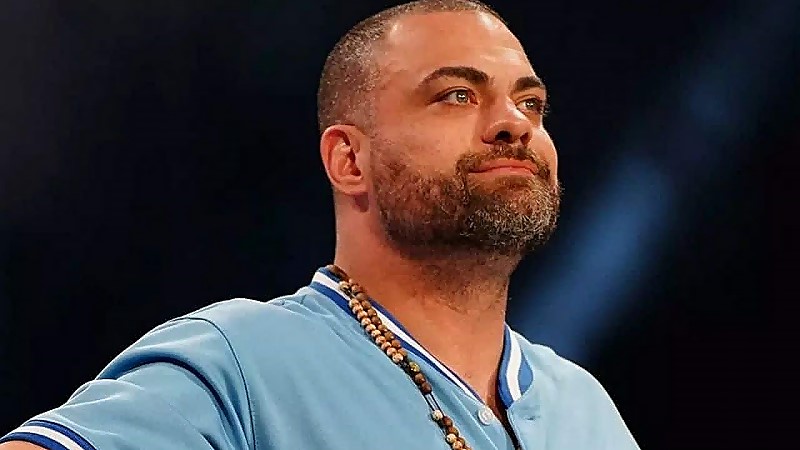 AEW superstar Eddie Kingston spoke with Scott Fishman of TV Insider to hype up week two of Fyter Fest, where the Mad King will face Chris Jericho in a barbed-wire everywhere matchup. Highlights from the interview can be found below.
Says he doesn't care about Shark Week he just wants to hurt Chris Jericho:
I don't give a f–k about Shark Week. I just wanted to fight Jericho, and whatever the company needs to do to have — what is that word? — synergy, I'm all for it. I don't care if it's a shark cage or a dog cage. I just want to fight Jericho and throw him through barbed wire.
What he thinks about the barbed-wire everywhere stipulation:
A spiderweb barbed wire bed. I would like to wrap up the barbed wire around the ring ropes. If I had my way, there would be more weapons for me to hurt Chris with. Let's put barbed wire on the ring bell. Let's put barbed wire on the microphone. Let's put barbed wire on a baseball bat. Whatever I can hit him with would be great. People think I'm working with Chris. I don't like him, really. I'm here to do my job. We're here to do business, but I'm going to get in some shots he ain't going to like because I really don't like the guy. I think he is a carny lowlife. Everything I do is as real as possible. For some reason, Tony Khan, the match-maker, puts me in the ring with people I don't like, but it's part of the deal.