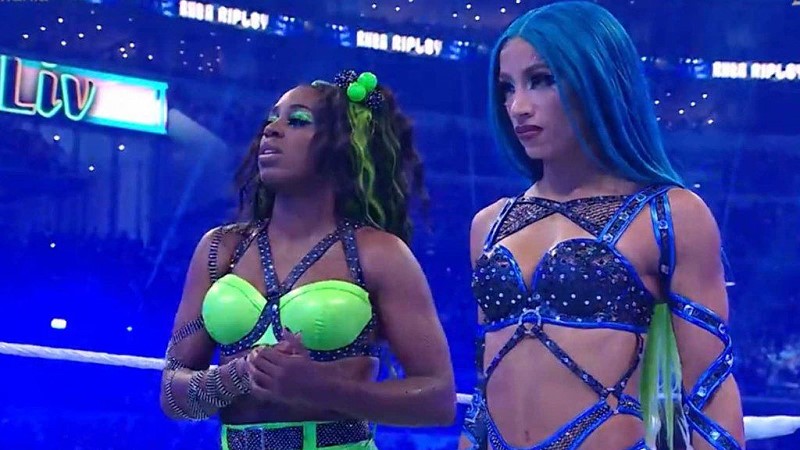 WWE has pulled all merchandise for Sasha Banks and Naomi from WWE Shop.
This move comes after the company announced that the duo has been suspended indefinitely for walking out of the May 16 episode of WWE RAW. On Monday, Banks and Naomi left the show during the taping, despite being advertised for a Six-Pack Challenge Match in the main event to a singles clash between Asuka and Becky Lynch.
According to the company's statement about the situation, they left their Women's Tag Team Championship on John Laurinaitis' desk.
Over the next few days, rumors and reports continued to add more information (and misinformation) on the matter. Finally, on the May 20 episode of WWE SmackDown, Michael Cole announced the duo's suspension alongside the news that they had been stripped of the titles. Fans subsequently noticed that Banks and Naomi's merchandise had been taken off WWE Shop.
When searching for Banks and Naomi on the site, it says, "Sorry, nothing found."
Per Sean Ross Sapp of Fightful, WWE confirmed to him that the two women have not been released, though their merchandise has been removed.