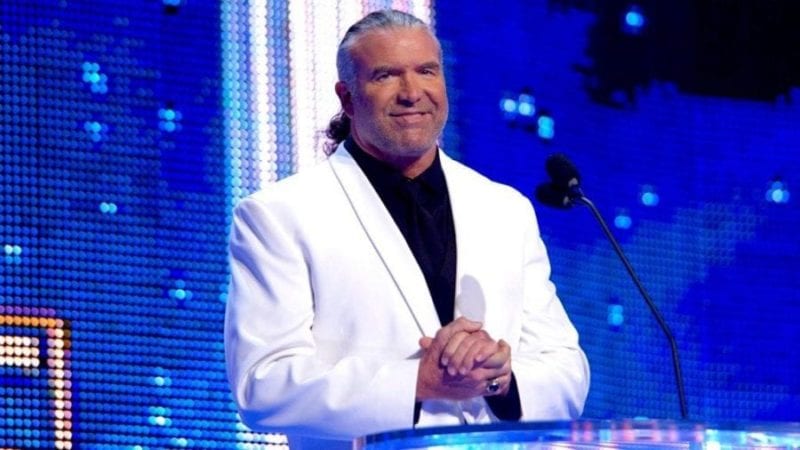 WWE Hall Of Famer Scott Hall has passed away after being taken off life support.
As noted earlier, Kevin Nash said that they were waiting on family to be there before taking him off life support. Hall suffered three heart attacks following complications from hip surgery. The news of his passing was confirmed by WWE at the start of Monday Night Raw.
Hall is one of the most recognizable names in the history of pro wrestling. He wrestled all over the world and his first national exposure was in the AWA where there were plans for him to be pushed as a major star and Verne Gagne wanted him to be the replacement for Hulk Hogan but this was during the days when the company's business was starting to go downhill. Also, Hall was green and was not ready to be pushed as a top star at the time.
Hall had a run in WCW as The Diamond Studd but he was only used as a mid-card guy. He made the jump to WWE where he was repackaged as Razor Ramon, a character influenced by the "Scarface" movie. He became a major star in WWE and many fans who watched during that era would associate him with the Ladder Match at WrestleMania X, the first of its kind on a major pay-per-view.
His star rose in WCW when he kicked off the nWo angle but it was during those years when his substance abuse issues got worse but he had a legendary run and he was a major player during that time. He returned to WWE in 2002 after WCW was purchased but Hall's personal issues continued and he was released. Hall also worked off and on in TNA and had his last match in 2010.
By all accounts, Hall seemed to be in good spirits a couple of weeks ago at an autograph signing and people who have known him over the years would say that he was a great guy when he was in control of his demons.
We send our deepest condolences to Hall's friends and family. RIP Bad Guy.
Bad times don't last, but BAD GUYS do.