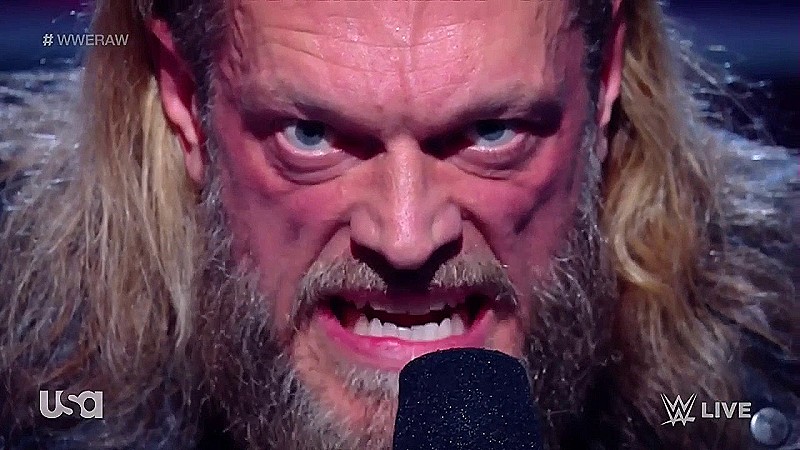 Edge Debuts New Theme Song On RAW – Throughout his legendary career, Edge's iconic theme song opened with, "You think you know me?"
On tonight's WWE RAW episode, the WWE Hall of Famer's entrance opened with the same phrase, but he said it himself before he walked to the ring with a new theme. "Metalingus" is gone; in its place, "The Rated-R Superstar" is now using Alter Bridge's "The Other Side".
The band is the same, but the latter song is much darker than its predecessor.
Once he reached the ring, Edge cut an egotistical promo. He blatantly said that he's better than everyone, so he doesn't care about the fans anymore. The former world champion then called his past self weak and recalled how he let Seth Rollins invade his house and "piss" on his territory. The legend also called WWE Universal Champion Roman Reigns an "Aquaman cosplayer" before he vowed to briefly come down from his mountain of omnipotence and defeat AJ Styles at WrestleMania 38.