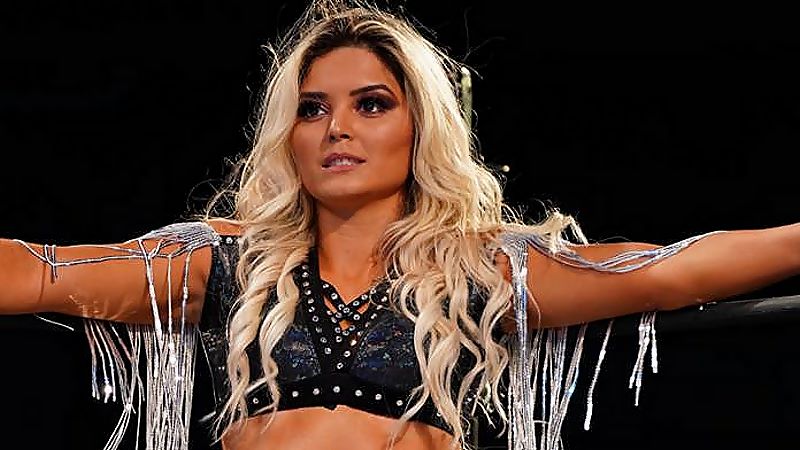 AEW star Tay Conti has deleted her Twitter account after fans began harassing her over rumors suggesting that she may be dating Sammy Guevara.
Conti, who previously made it clear that she separated from her husband a long time ago, has been making more appearances on Sammy Guevara's YouTube vlog in recent weeks. Guevara announced on Saturday that he and fiance Pam Nizio have split up and that was apparently enough for some fans to conclude that Guevara and Conti are a couple.
Conti brushed that off in one of Guevara's recent vlogs. Guevara noted that fans have been leaving comments on his videos and he said, "Apparently, you and I are screwing." Conti brushed it off and said, "Really?"
Here is Guevara's statement about the end of his relationship with Pam Nizio:
"I know a lot of you have supported us for a long time and we have appreciated it so much over the past several years.
Since you've all given us so much love and support we figured we owed it to y'all to let you know that we are no longer in a relationship. We still love each other and wish nothing but the best for one another.
We would appreciate your kindness and respect to our privacy during this time. – Sam and Pam"
Whether or not they are a couple is no one's business unless they decide to make that public but from all indications, they are just friends and hopefully, people on social media will leave them alone.
Tay Conti Deletes Twitter Account