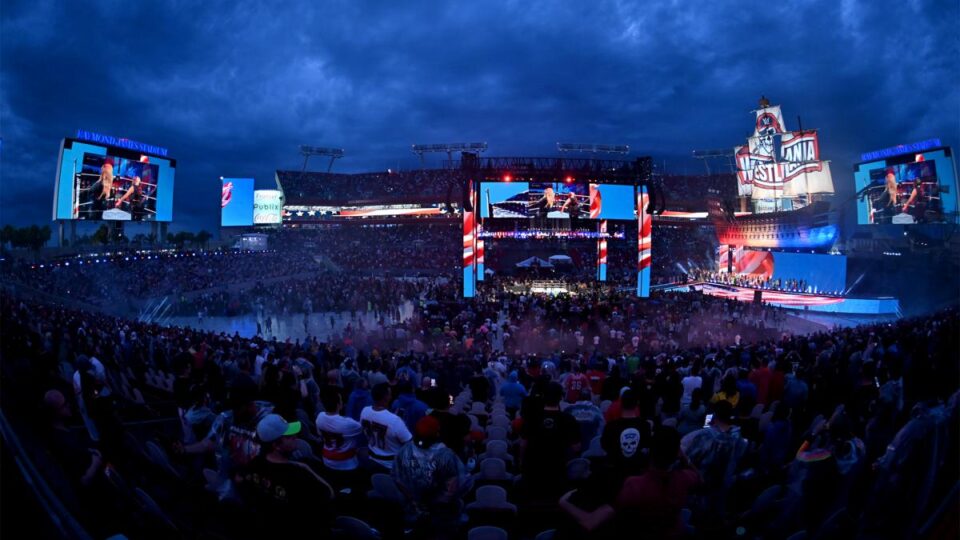 American wrestling originated from spectacular circus wrestling, and until now no one can understand whether it has become an independent sport or has remained a show. There have always been different opinions about the following and still, no consensus has been reached. Let's have our insight into whether wrestling can be called a sport or entertainment.
Origin and Development
What is wrestling? First of all, it is a battle, tough, fast, using all kinds of available means. When training fighters, much attention is paid to teaching them safe combat techniques. They learn ways to avoid blows and soften their force without risking their own health.
Circus carnivals in North America are considered the ancestors of wrestling, and this happened about a century and a half ago. Gradually, the spectacular component of the battles intensified, but the power element continued to play a significant role in them.
In one hundred and fifty years of development, wrestling has crossed the ocean and took its place in Europe and Asia. In the late 19th and early 20th centuries, the wrestling championships began. However, it was difficult to call these fights spontaneous and unpredictable: each fight was carefully staged to make them more spectacular and reduce injuries. This trend has continued to this day, although the element of chance is always preserved. In just one hundred and fifty years, wrestling from a second-rate circus show has become a multi-billion dollar industry.
Sport or Show?
So is wrestling a sport or entertainment? Recently, these two concepts are so close that, probably, soon the differences between them will completely disappear.
Entertainment
Any competition or sports fight, with the exception, perhaps, of chess, is today one way or another oriented towards the audience, so the presence of entertainment can in no way serve as a sign by which wrestling can be classified as a show.
Betting
If we will have a look at purely from a sportsbook perspective and betting, then it cannot be called a sport, because in different bookmakers you will see betting possibilities on almost every sport. Of course, there are a few bookmakers that accept bets on wrestling matches, but the number of such bookies is low. You can find more information about betting on wrestling with crypto here on a prominent website that provides guides and information on various sports and Bitcoin bookies for both newbies and experienced gamblers.
Prize Pool
It is difficult to name a sport that has no monetary motivation today. This is it, money and sport are as inseparable today as they are in wrestling.
Physical Activity
On this basis, it will certainly not be possible to determine what wrestling is, since the fighters there plough no less than in professional sports arenas.
Directing Fights
This is the only sign that raises doubts, however, not everything is so simple here either. Firstly, the element of randomness has not been canceled, and unexpected turns, although not every time, still happen. And secondly, in sports, too, everything does not always happen spontaneously and unpredictably.
There is, of course, a sign by which wrestling can be attributed more to a show than to a sport – this is the possibility of the audience's influence on what is happening. At their request, scripts are altered, additional matches are held, and sometimes rules are violated.
So yes, it's worth agreeing that wrestling is a meticulously staged stage show. But is it really that bad? It is a perfect show that always attracts the attention of millions of people. Wrestling, most likely, will not leave the screens and rings for a long time.
Development of Modern Wrestling
The WWE (World Wrestling Entertainment) is today the leader in this area. There are several stages or eras in the development of its activity.
Attitude Era
The Attitude Era ended a long time ago, in 2002. It was characterized by destructiveness, rigidity, and all this combined with maximum entertainment. In the ring, everything was permitted – from traditional clubs and hammers to laid dining tables and technological equipment, it is not known how it turned out to be within the reach of the fighters. Minor injuries with cuts and blood were not uncommon at that time, but this only added a degree and encouraged the audience.
Ruthless Aggression
Ruthless Aggression did not last long, from 2002 to 2008, and gathered in the ring many glorious and skillful fighters, many of them, such as John Cena, are still in the ranks and successfully crush their opponents.
PG Era
It replaced blood and cruelty, and now there is an age limit of 16+ on broadcasts. In reality, this means that blood and cuts have become extremely rare, and swearing has almost ceased to sound. Gradually, the sport is becoming more bloody again, and some say that a return to the Ruthless Aggression is envisaged.
Now wrestling shows have become a part of American everyday life. The broadcasts are reminiscent of an endless series, consisting of several shows, airing strictly on certain days of the week.