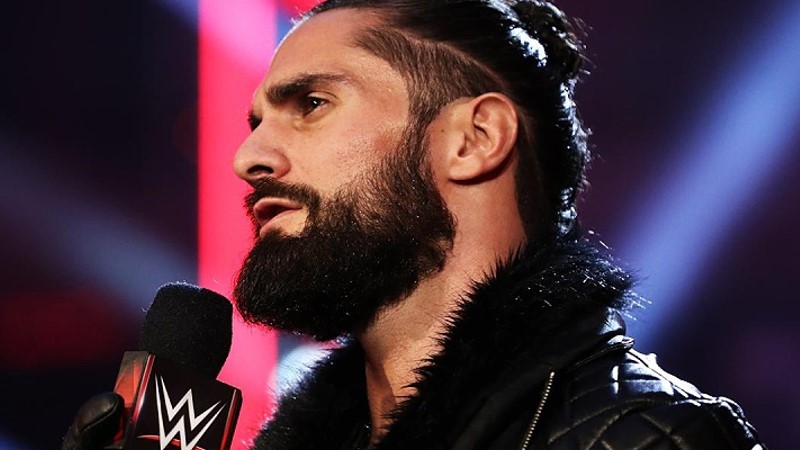 WWE Statement On Seth Rollins Attacker – As noted, during tonight's RAW episode a fan ran down from the mid-level seating and tackled Seth Rollins (you can watch related videos of the incident at this link). Unfortunately there was reportedly another fan ejected after WWE Raw went off the air.
Per Alex McCarthy from talkSPORT, something occurred during the lumberjack dark match that took place after the show.
McCarthy stated that there was "weirdness" from the crowd and someone wearing blue was ejected from the area. There's no word on what exactly happened but it does not look like things escalated to the level of the previous fan incident that happened during the live broadcast when Seth Rollins was attacked by a fan in the entranceway. The fan was escorted out by security and police.
ESPN's Marc Raimondi reported that the person who attacked Rollins is a 24-year-old male and charges are pending.
WWE issued a statement after the attack on Rollins:
"WWE takes the safety of its performers very seriously. The individual who attacked Seth Rollins has been turned over to the NYPD and will be prosecuted to the fullest extent of the law."

WWE Statement On Seth Rollins Attacker