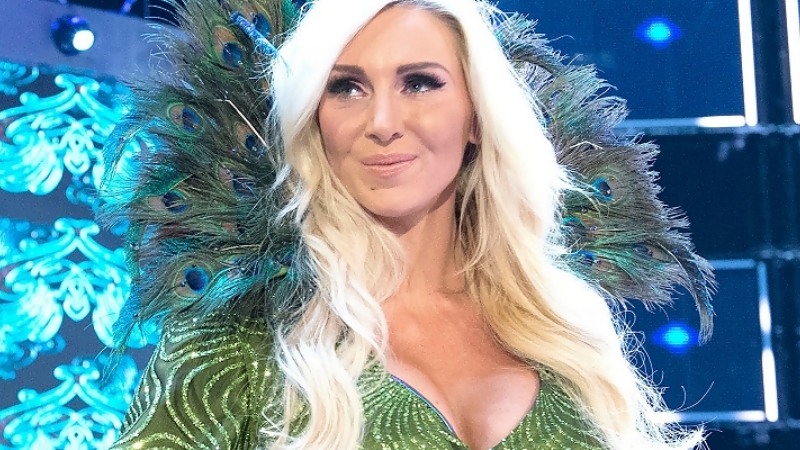 Backstage Heat On Charlotte Flair – According to PWInsider, there is no heat on Becky Lynch for the backstage incident last night after SmackDown and the feeling is that she was pushed to a "boiling point" and people in the locker room saw it as her standing her ground and protecting herself.
PWI adds that there is heat on Charlotte Flair in certain circles because the feeling was that she disrespected Lynch and some felt that Flair took the "Title Exchange" segment that was supposed to start the build for a match with Sasha Banks and instead put all of the attention on herself and Lynch, who is moving to Raw. Banks is being positioned to be a top babyface on SmackDown but came across as the third wheel in the segment. There were others in the company who felt that Flair's actions undermined Banks.
When Flair attempted to pull the SmackDown Women's Championship from Lynch, that was not planned and people in WWE believe that Flair did that as a way to "one up" and make Lynch look stupid. Lynch throwing the belt was in the script, according to PWInsider, and is likely the reason why Flair voiced concerns that she was being made to "look weak." There were some conflicting reports coming from backstage on what exactly was in the script but WWE sources say that the pulling of the title was not rehearsed beforehand.
Flair was said to be very upset. As noted earlier, she was told to leave the arena during Lynch's dark match to avoid further problems and talkSPORT reported that Vince McMahon was not happy about her leaving before talking with him.
As for the "FU WWE" tweet that was sent out by Andrade, it's not 100 percent clear if that was directed at WWE because of what happened backstage with his fiancee or if he was referring to his AEW Rampage match that many are praising as better than anything he was allowed to do in WWE.
In regards to Flair possibly making the jump to AEW, that doesn't appear to be in the plans. Unless WWE decides to release her (which seems unlikely), it looks like she won't be going anywhere for a while because PWI reports that she has years left on her current contract.
Flair is said to be headed to Orlando to support Andrade El Idolo at tonight's AEW Dynamite.
---
Backstage Heat On Charlotte Flair