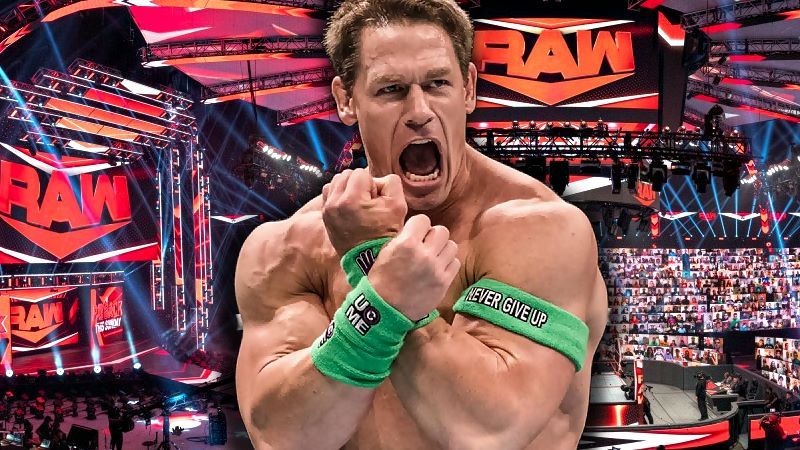 As noted earlier today, WWE had plans to "amp up" the rivalry between John Cena and Roman Reigns.That's exactly what happened during tonight's opening segment on Smackdown.
Cena kicked off SmackDown and he started out by calling Reigns a d-head. Cena said that Reigns will get an F at SummerSlam.
Cena told Reigns that he thinks SmackDown is his show and he thinks everyone has to play by his rules but everyone knows that the company belongs to the fans. Cena said that he is the only person who can shut Reigns up Reigns has been pushed for a decade. Cena said he was asked to return and he is going to serve him humble pie at SummerSlam.
Cena talked about wanting to win the title for a 17th time so he could make history. Reigns said that he's not going to bury Cena and he called him "arguably the greatest of all-time" and he's done things that no one else has done before and he's good enough to win the WWE Championship but not the Universal Championship.
He added that 20 years of missionary was good for him but it wasn't good enough for Nikki Bella. Reigns said he will pack Cena up and send him back to Hollywood. Reigns said this might be the last time we see Cena.
Cena said Reigns ran Dean Ambrose out of the ring and he's had the protection of the system. Cena said that he just needs to hang in there at SummerSlam and all he needs is to get the 1-2-3 to make Reigns the biggest failure.
WWE was definitely trying to get the same vibe going as Cena and The Rock when they did worked shoot promos on each other.
John Cena Says Roman Reigns Ran Dean Ambrose Out Of WWE