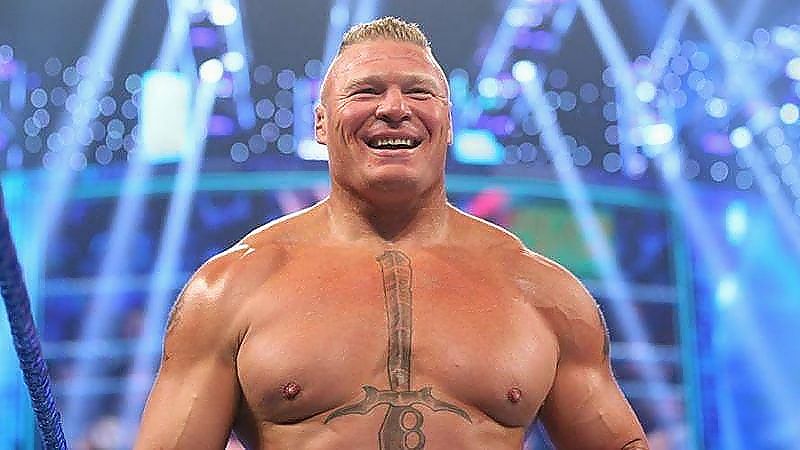 Former WWE Champion Brock Lesnar seems to be enjoying life away from professional wrestling.
Lesnar, who isn't known to make many public appearances, has been out and about as of late. A couple of weeks ago, Lesnar made an appearance on the Bearded Butchers YouTube channel and fans noticed that he was sporting a ponytail.
As seen below, Lesnar was spotted at Twin Cities Summer Jam in Shakopee, Minnesota.
For anyone wondering, Lesnar is not scheduled to be at SummerSlam. There were talks for him to be on the show but both sides could not come to terms but it's expected that he will eventually make his return to WWE.