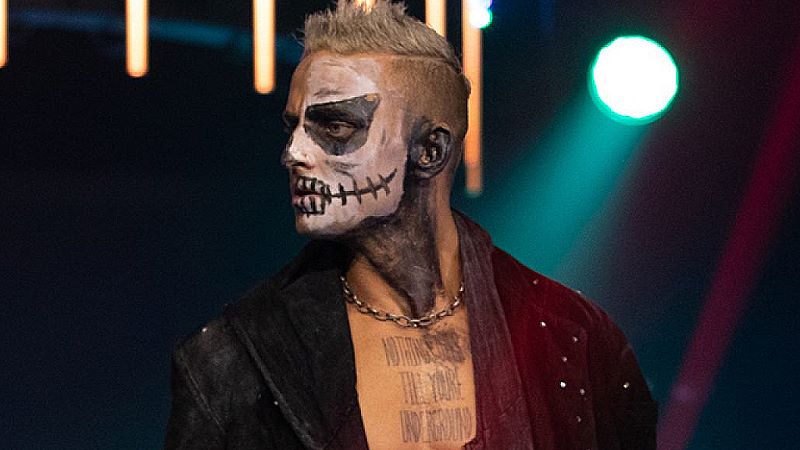 Darby Allin is a possible opponent for Sting if he does indeed wrestle in AEW due to the similarities of their characters. Even though Sting does have a history of neck problems and spinal stenosis, it's been reported that All Elite Wrestling does have eventual plans for him to wrestle.
Last week's Dynamite seemed to hint at a possible feud with Sting and Cody Rhodes. However, another match that fans want to see the WWE Hall of Famer work is against Allin.
Allin was asked about a possible match with Sting during an interview with SportsKeeda. He started out by noting that he was a Sting fan because he was one of those guys that captivated him as a performer and he has a lot of interesting traits in himself that he gravitates towards.
Regarding the match, Allin noted that he has no clue if Sting wants to work again inside of the ring, but he's up for the challenge.
"I have no clue, I don't know what his health's like, I don't know what he wants to do. If he wants to get in the ring with me, good luck, that's what I would say, I'm ready. If he's ready, I'm ready. I have no clue if he's actually going to be ready. Everything's up in the air.
Absolutely, I don't know what his intentions are, I don't know if you want to manage me, I don't know if I'm manageable. Everything is week-by-week, anything can change. I've never had a full-blown conversation with him. Who knows, he might be the complete opposite.
He was also asked about possibly doing it in a cinematic match, to which Allin responded by stating that he's game for it as long as Sting wants it.
"I've never done a cinematic type of match, but if you look at my promos, I'm definitely up for the challenge. I guarantee I'd give the most craziest cinematic match of all-time."
You can listen to the entire interview by clicking on the player below (quotes start at the 1:30 mark):