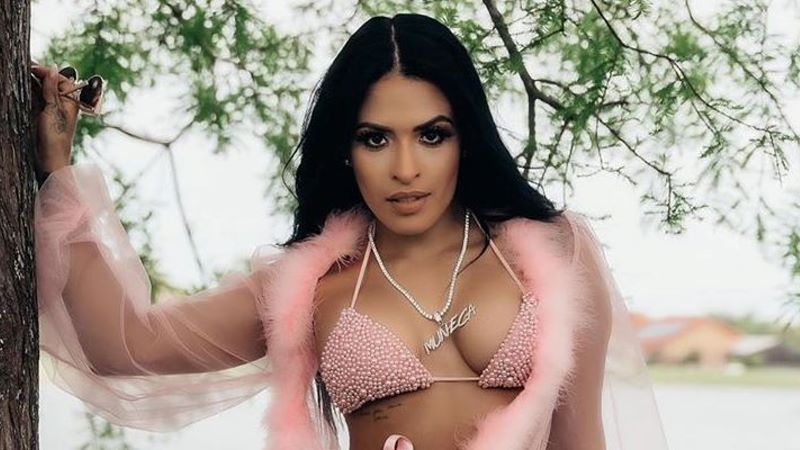 Zelina Vega Comments On Her WWE Release – Zelina Vega took to Twitter tonight to issue her first comments since being released from her WWE contract earlier in the night.
Vega thanked everyone for her time with WWE, calling it incredible. She also said she loves everyone and could not have done this without the support.
"I want to say thank you all very much for the last 3-4 years @WWEUniverse, it was incredible. I would have never have been able to say 'this is for you dad' if certain people did not believe in me. I love you all and I couldn't have done it without your support [folded hands emoji]," she wrote.
Zelina also took to her Twitch channel to address her WWE release and said she was heartbroken but has to stand up for herself.
"I don't know how to start this at all," an emotional Vega said overwhelmed at the support by the support from fans. " I wouldn't have the success that I have if it wasn't for you guys, if it wasn't for WWE. If it wasn't for the people that beliveed in me from the start like Tommy Dreamer, The Rock, Triple H, and Stephanie McMahon. Tommy and Dwayne when nobody else did, they fought for me and I had gotten so many no's in my life. Thanks to Andrade as well … Norman Smiley, Terry Taylor, everybody."
"All I wanted since I was four-years-old was to be a WWE superstar, not just for me but for my dad too. I've kept [my dad's wrestling trophy] since he wanted to be a WWE Superstar as well and obviously he couldn't. When he passed away on 9/11, I made a decision to do it for me but for him too. Thanks to WWE, I was able to do it. For my match with Asuka, I had his name [on my gear]. I'm not mad at anyone. I'm not saying anything bad. I'm thankful. This is all I wanted to do … I'm sad. I'm completely heartbroken. Obviously, this isn't the last you will see of me. I love you all and I'm thankful for every single one of you. If I go down as someone that stood up for themselves, so be it."
Vega later confirmed that she's not done wrestling and will continue in the future and that some of her fondest memories were in WWE.
As noted, Vega was released as fallout from the recent WWE edict on third party activity on sites such as Twitch. You can click here for the latest backstage report on her departure, and internal reactions.
Stay tuned for more on Vega's WWE release. You can see her full tweet below: