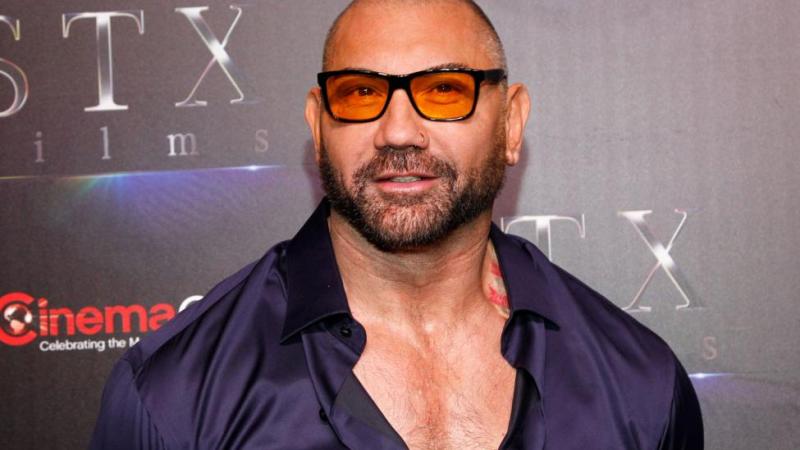 Batista has his next film project lined up as he'll be doing a sci-fi fantasy movie.
Deadline reported today that the WWE Hall of Famer will star in a big-budget sci-fi fantasy movie, Universe's Most Wanted, that is slated to be directed by Brad Peyton, best known from Rampage.
The synopsis reads, "The film will focus on a small town which gets a big surprise when a space ship carrying the universe's most wanted and dangerous criminals crash lands in their backyard. Soon the sheriff's son becomes a hero when he finds himself helping an intergalactic peacekeeper (Bautista) to keep the ragtag group of alien prisoners from escaping and taking over the world."
The film is set to go into production next spring. Peyton will direct and produce it with his production company ASAP Entertainment along with ASAP's Jeff Fierson.
The script is written by F. Scott Frazier and Jimmy Loweree. Bautista will also produce it alongside Jonathan Meisner as they both represent the production company of the former WWE star.
The next film to be released featuring Bautista is "Dune" as it will be released on December 18th.