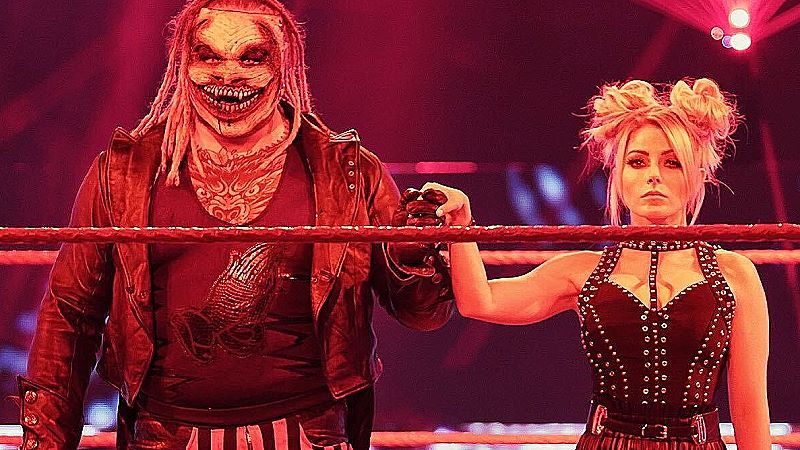 Alexa Bliss Joins The Firefly Fun House – On this week's show, the Firefly Fun House made its RAW debut.
Bray Wyatt told his puppets that he would promise to be a better friend because he wants a fresh start on WWE Monday Night RAW.
The Fun House segment saw Alexa Bliss walking in and looking at the camera and saying that the best is yet to come.
Back in July, Wyatt introduced a creepy-looking doll that closely resembled Bliss' current look. That episode of the Firefly Fun House aired shortly after the Wyatt Swamp Fight, when Bliss first became involved in the ongoing storyline as a possible reincarnation of Sister Abigail.
After Raw went off the air on Monday, a fan on Twitter posted a picture of that specific doll and Bliss next to each other. Bliss reacted with a few eye emojis, hinting that it was indeed her that appeared on Firefly Fun House back in July.
As noted earlier, Wyatt appeared earlier in the show as his "Fiend" alter ego. He took out Retribution around the ringside area after Retribution lost a match to The Hurt Business.
It looks like Wyatt will be feuding with members of Retribution going forward since they mentioned The Fiend in later part of the show.
October 20, 2020
Video – Alexa Bliss Joins The Firefly Fun House