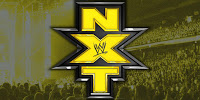 The NXT Champion, Adam Cole makes his way to the ring with his fellow Undisputed Era members.

Adam says that he did everything he said he would. He beat Johnny Gargano at Takeover and he successfully defended his NXT Championship. Adam says people are saying that he had the performance of a lifetime and now it is no longer a question, he is the greatest NXT champion who has ever lived. Adam wants to give everyone an example. If there was an NXT Mount Rushmore, you wouldn't see the faces of Johnny Gargano, Tommaso Ciampa, Shinsuke Nakamura, or Finn Balor. It would have Adam Cole's face four times.
Roderick stays all four of them should be standing here draped in gold. The Undisputed Prophecy has yet to be fulfilled. They got screwed. Roderick says they are going to cut to the chase. Velveteen Dream, you did not pin me, you pinned Pete Dunne. Your North American Championship title run is on borrowed time. As soon as you quit ducking him, Roderick says he will fulfill his part of the prophecy.
Kyle O'Reilly says in order to win a tag team match, you have to pin the right man. Kyle presents Exhibit A when Bobby Fish made the tag during Takeover. Kyle says he may not have a 'law degree', but he rests his csse. Bobby says it is clear to anyone with a working set of eyes, they did not lose to the Street Profits. Bobby tells the silly prat William Regal to come out and make this right.
Adam wants them to make it right. The Undisputed Era draped in gold is what is right. Kyle and Bobby, you are the greatest tag team in NXT History and it is a matter of time before you regain the titles. Adam tells Roddy that the North American title has his name on it. Adam says they are two steps from their prophecy and from running this place. They are two steps from making this place undisputed.
As they make their way up the ramp, Jordan Myles makes his way to the stage with his contract.
Adam calls a time out and he says Jordan must be joking if he thinks he is going to use his title opportunity on the NXT Championship. If you make the mistake of challenging him, Adam says he will knock that smile off his face. Why not challenge Shayna Baszler. What about going to NXT UK or 205 Live to challenge their champions? They are not on the same level as Adam Cole. Adam decided to speak slowly since Jordan does not appear to be listening. There is nothing more detrimental to a young wrestler's career than to challenge him for the title. Adam says if you challenge him, he will make your career an undisputed failure.
Jordan hands the contract to Adam and then he drops it in front of Adam.
We go to comments from Bronson Reed. He says it was one of the biggest opportunities of his career. Bronson says he wants more because he is the King of Australian Strong Style. Shane Thorne shows up and he tells Bronson he was given a chance and he blew it. Shane says that Bronson has wasted everyone's time. Bronson challenges Shane to a match and Shane accepts.
Mansoor versus Damian Priest
They lock up and Priest with a clean break and Mansoor pushes Priest. Priest pushes back. Mansoor goes to the turnbuckles and Priest pulls Mansoor to the mat. Priest with a boot and punch followed by knees. Priest with a boot to the head. Mansoor with punches and Priest with a knee and he sends Mansoor over the top rope but Mansoor lands on the apron. Mansoor slides back in and connects with a forearm. Priest with a forearm that knocks Mansoor to the mat. Mansoor with an inside cradle for a near fall.
Mansoor with a drop kick but Priest stays on his feet. Mansoor with a bicycle kick and Priest stays on his feet. Priest goes for a choke slam and Mansoor lands on his feet and he hits an enzuigiri. Priest is sent to the floor and Mansoor with a plancha. Mansoor with a slingshot neck breaker. Priest pushes Mansoor away on a tornado DDT attempt. Priest with a clothesline and Splash Mountain. Priest with The Reckoning for the three count.
Winner: Damian Priest
We go to commercial.
We are back with the announcement of NXT moving to USA Network starting September 18th.
Mia Yim versus Vanessa Borne (with Aliyah)
Borne with a kick and she stomps on the hand. Borne with a side head lock but Mia with a side head lock of her own. Mia with a shoulder tackle and double thrust to the throat. Aliyah grabs Mia's leg and Borne with a Samoan drop for a near fall. Borne runs Mia into the turnbuckle and kicks Mia in the back. Vanessa hangs Mia in the ropes and spanks her and kicks her in the lower back. Vanessa pie faces Mia and Mia with a punch. Vanessa slaps Mia and Mia with a double leg take down and punches. Mia with kicks and forearms. Mia with chops and more kicks. Mia with more chops to Vanessa followed by a biel. Mia with a cannonball and then she hits Protect Ya Neck for the three count.
Winner: Mia Yim
NXT Women's Champion Shayna Baszler's music plays and she makes her way to the stage and she has something to say.
Shayna tells Mia that she is badass. You fought her and took her to places nobody else has been able to. Shayna says she saw it in Mia's eyes. You have had to go to some dark places. Shayna says she got to thinking. They don't have to stand across from each other like enemies. You can stand right beside her . . .
Marina and Jessamyn get on the apron. Shayna says it is nice and warm under the dragon's wing. She wants to know what does Mia have to say.
Mia looks around and she goes after Duke and Marina kicks Mia. Marina with a take down and Shayna with kicks. Shayna with punches to Mia. Officials come to the ring to try to pull Shayna and Marina off Mia.
We go to commercial.
We are back with a look at Keith Lee and Dominic Dijakovic and that match will take place next week. Keith says the Universe has seen nothing yet. Dominic says they are two monsters who do anything. Keith says you don't see people like them doing this. Dominic mentions that his last match before signing with NXT was against Keith and then he shows up. Dominic says Keith has been around for ten, but Dominic has only been here for five. What has he done during those other five years. Dominic says Keith is here because of Dijakovic.
Keith says it was not the way they wanted it to end. Dominic says they both wanted to get back into the ring. Keith says that was the type of battle he wanted. Dominic says his sights are on Keith Lee. Keith says he is here to be a game changer. Prepare to bask in his glory. Dominic says that the only thing Keith can bask in is irrelevance. Keith says Dominic is all about Feast Your Eyes. Keith says he saw him so bring your A Game and let's do what we do best.
Shane Thorne versus Bronson Reed
Thorne with a kick before locking up. Thorne with another kick and Thorne backs into the corner and goes to the floor to avoid Reed. Thorne returns to the ring and Reed blocks a kick and takes Thorne to the mat. Reed sits on Thorne's back and applies an arm bar. Thorne sends Reed into the turnbuckles and connects with kicks. Thorne with an arm bar. Reed catches Thorne on a leap frog and hits a sit out spinebuster. Reed with a running boot to the head. Reed presses Thorne over his head but Thorne with a rake of the eyes followed by a clip. Thorne with forearms and kicks.
Thorne with a kick to the back and he grabs the hair but Reed with chops. Thorne with a drop kick and Reed stays on his feet. Thorne with a drop kick in the corner followed by a cannonball for a near fall. Thorne goes for a Saito suplex but Reed blocks it. Thorne with a European uppercut but Reed with a power slam. Reed with a forearm and elbow. Reed with a Samoan drop. Reed runs into a boot and Reed with a body block and back senton. Reed with a splash into the corner and a second one.
Thorne falls to the floor and Reed follows. Reed grabs Thorne and sends Thorne back into the ring. Reed goes up top but Thorne knocks Reed off the turnbuckles and Thorne with a running boot for the three count.
Winner: Shane Thorne
Velveteen Dream makes his way onto the stage pulled on the sofa by a few assistants.
Dream shows his t-shirt and he tells everyone that it is $30. He says his shades are $10. The Dream retaining the North American Championship by pinning Pete Dunne . . . priceless. Dream says one man, two men, the entire locker room, the Dream always ends up on top because the Dream likes it on top. That is where the spotlight is.
Roderick Strong, the spotlight is on you. If you want to face the Dream one on one, you will have to show the Dream why you belong. You better do it fast because it will be Dream Over.
We go to commercial.
We are back and we are told that in two weeks, Jordan Myles will face Adam Cole for the NXT Championship.
Next week, The Undisputed Era get another shot at the NXT Tag Titles against The Street Profits.
Killian Dain versus Matt Riddle
Matt Riddle attacks Dain from behind as Matt enters the ring through the crowd.
The bell rings and Riddle with kicks but Dain with a kick and he sends Riddle to the floor. Riddle with forearms and chops. Dain with a knee and Riddle with knees and a kick that sends Dain to the floor. Riddle comes off the ring steps and hits Dain with a forearm. Dain with forearms when Riddle tries to lift Dain. Dain with a shoulder and a running cross body to Riddle. Dain with forearms and he sends Riddle into the turnbuckles. Dain with a suplex for a near fall. Dain with a seated abdominal stretch. Dain stands on the injured ribs in the corner and the referee warns Dain. Riddle with punches but Dain with knees and a gutbuster. Dain with a chin lock and then he chokes Riddle.
Dain goes for a suplex but Riddle blocks it and hits a suplex of his own. Riddle and Dain exchange forearms. Riddle with a series of strikes followed by a kick and rolling kick to the shoulder. Riddle with a running forearm in the corner followed by a second one. Riddle with an exploder but he misses a kick. Riddle lands on his feet on a moonsault and then hits a back senton. Riddle with a kick for a near fall. Riddle with elbows to the jaw and Dain rolls Riddle over and they go to the ropes. Riddle with punches and the referee warns Riddle. Riddle kicks Dain's arm and Dain kicks Riddle.
Riddle escapes a slam attempt and Riddle with a German suplex. Riddle with a ripcord knee but Dain drop kicks Riddle into the turnbuckles and Dain with a cannonball. Dain gets a near fall. Dain with forearms to the injured ribs. Dain with an accordion slam and Dain goes for a back senton but Riddle applies a rear naked choke. Riddle gets on Dain's back and follows with elbows. Dain with a take down and Riddle with Bro 2 Sleep followed by a power bomb. Riddle with a knee to Dain for a near fall.
Riddle goes for a swanton but he lands on Dain's knees. Riddle is sent shoulder first into the ring post. Dain goes to the floor after Riddle. Dain goes for a shoulder tackle but Riddle moves and Dain hits the ring steps. Riddle moves the ring steps around. Riddle sets for a power bomb onto the steps but Dain with a back body drop and Riddle hits the steps face first. Dain with a back senton onto Riddle on the ring steps. Dain with a splash off the apron onto Riddle on the floor.
They return to the ring and Dain goes to the turnbuckles for a Vader Bomb. Dain goes back to teh turnbuckles for another Vader Bomb. Dain goes to the turnbuckles again and hits a third one for the three count.
Winner: Killian Dain
After the match, Riddle gets up and runs at Dain on the stage and jumps on his back to fight some more as the show closes.
PLEASE SHARE THIS ARTICLE:

---
(adsbygoogle = window.adsbygoogle || []).push({});
---
LATEST NEWS var numposts = 7;var showpostthumbnails = true;var displaymore = false;var displayseparator = true;var showcommentnum = false;var showpostdate = false;var showpostsummary = true;var numchars = 100;
---