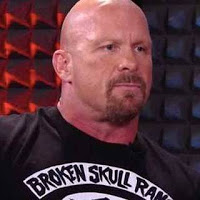 WWE Hall of Famer "Stone Cold" Steve Austin addressed rumors regarding the reason he did not attend WrestleMania 33 weekend on a recent edition of on his podcast. Austin noted that he recently sold his ranch in Texas, and the timing of the sale and everything that came with it conflicted with WrestleMania weekend. Thus, the reason he could not attend the event.

"I will always be a part of the WWE," said Austin. "The WWE will always be a part of my life. Man, I'm in this thing for the rest of my life. That's the relationship I have with the WWE. So there's never been no heat, no this, no that, no whatever. I'm at a great place with those guys and I'm thankful for everything they've done for me, I'm sure they are thankful for the things I did for them. Again, I'm a WWE member for life."
---
GET EVERY NEWS 24/7 FOLLOWING US ON YOUR FAVORITE SOCIAL MEDIA. WE ARE ON FACEBOOK, TWITTER AND G+!
---