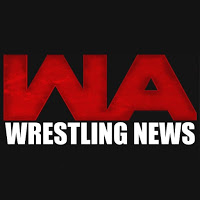 As noted last night, WWE Smackdown Live featured a two man commentary team, as David Otunga was filming a movie, and Mauro Ranallo was unable to make the venue due to the snowstorm in the Northeast region.
During last night's show, Impact Wrestling announcer Josh Mathews posted the following, taking a subtle dig at Ranallo's absence:
With

@OfficialTAZ

in the car, I once drove us 2 days to Indianapolis to make a TAPED Smackdown show from NYC.

#JustSayin

'

— Josh Mathews 🐐 (@realjoshmathews) March 15, 2017
Taz responded to Mathews and said 'Gotta make the SHOT! Thats how it use to be… I guess", and then addressed the absence in a bit more detail on his show today. Taz said missing a show got you heat with the locker room and other colleagues, and commentators are there once a week and paid a lot, so you need to make it no matter what. Taz also said Mauro is from Canada and used to snow, and people should have been more prepared since they knew the storm was coming. Taz added that this was not an attack on Mauro and praised his gigs as a boxing commentator and on AXS TV.
— TAZ (@OfficialTAZ) March 15, 2017
---
GET EVERY NEWS 24/7 FOLLOWING US ON YOUR FAVORITE SOCIAL MEDIA. WE ARE ON FACEBOOK, TWITTER AND G+!
---