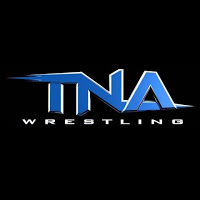 According to F4WOnline, TNA made a contract offer to bring Nick "Magnus" Aldis back to the company. Although, a deal hasn't been completed yet, talks between the two sides are serious.
Magnus originally signed with TNA back in 2008. During his time with the company he was able to capture the TNA World Heavyweight Championship, along with a number of other tag title reigns.
After 7 years with the company, Magnus parted ways with TNA, here's what he said on leaving back in July of 2015.
"It was my decision. The way my contract was structured, without getting too detailed, they couldn't release me. There was something in there that prevented that, which was nice. It was due to roll over at the end of June. At the beginning of June I decided to give them notice that they hadn't contacted me regarding anything. It was structured that if they hadn't made contact about it a month out, I had the option to end it. There was a brief conversation, it was really friendly. I think they knew how I felt, and I knew they were in a position financially where it was getting difficult for them to honor contracts like mine. Not trying to disclose too much, but I got it on pretty good authority from the office that I was in the upper echelon as pay is concerned. I knew they weren't in a position to offer the same structure. A year ago I had made peace with the idea of leaving. I always delivered everything they gave me whether I liked it or not. I knew in my gut a year ago I wasn't going to stay."
---
GET EVERY NEWS 24/7 FOLLOWING US ON YOUR FAVORITE SOCIAL MEDIA. WE ARE ON FACEBOOK, TWITTER AND G+!
---