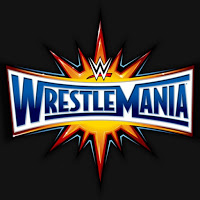 – Tonight's WWE SmackDown will feature Luke Harper vs. AJ Styles with the winner going on to face WWE Champion Bray Wyatt at WrestleMania 33.
WWE has also announced Dolph Ziggler vs. Apollo Crews in a Chairs Match and Becky Lynch vs. Mickie James in a 2 of 3 Falls Match for SmackDown.

– NBA legend Shaquille O'Neal was asked during his podcast about the rumors of his planned WrestleMania 33 match against The Big Show being cancelled. Shaq would explain that it's not looking good for the match to take place and claimed that it's not his fault.
"That's probably right. It's not my fault, that's all you need to know. It ain't my fault. It's not totally off yet but it's not looking good. But it doesn't matter, I'm still working out and I still look better than Big Show. I'll still meet him where-ever he wants to meet me."
Despite believing that the match may not happen, O'Neal said that he will continue to workout as though the match is still taking place.
"These next 30 days, I'm about to go hard, so I'm still doing it like it's going down. I actually start two-a-days on March 1st. Then, it's going down. I'm going on vacation from March 2nd to the 7th. And then, from the 8th to like the 29th, two-a-days, sometimes three-a-days. It's going down, Big Show. Just saying, it ain't me, America."
---
GET EVERY NEWS 24/7 FOLLOWING US ON YOUR FAVORITE SOCIAL MEDIA. WE ARE ON FACEBOOK, TWITTER AND G+!
---