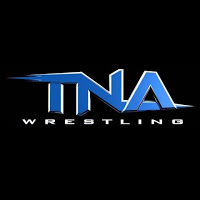 According to PWInsider.com, Drew Galloway, Matt Hardy and Jeff Hardy have yet to sign new deals with TNA. TNA has been trying to lock all three talents into new, longterm deals, and while the feeling is all three talents are likely to re-sign with TNA, it has yet to happen.

Dixie Carter has officially left the TNA offices in Nashville and is no longer part of the TNA decision making process. Her husband, Serge Salinas, is also gone from TNA and his Linkedin profile notes that he is now working as the General Manager of Trifecta Entertainment and Tex-Ville Tunes Music Publishing in Nashville, TN. This was the company Dixie Carter ran before she took over TNA.
Jeff Jarrett, who at last word was working as an Executive Consultant for TNA, is rumored to become an Executive Producer for the company, replacing John Gaburick. This does not mean, however, that Gaburick is leaving TNA, as he reportedly is restructuring his TNA deal so he can stay with the company.
Dutch Mantell has officially joined the TNA Creative Team, which also consists of Matt Conway, John Gaburick and Madison Rayne.
---
GET EVERY NEWS 24/7 FOLLOWING US ON YOUR FAVORITE SOCIAL MEDIA. WE ARE ON FACEBOOK, TWITTER AND G+!
---